Windows 10 Creators Update Issues: Microsoft is Blocking Some Devices From Installing
Windows 10 Creators Update Issues: Microsoft is Blocking Some Devices From Installing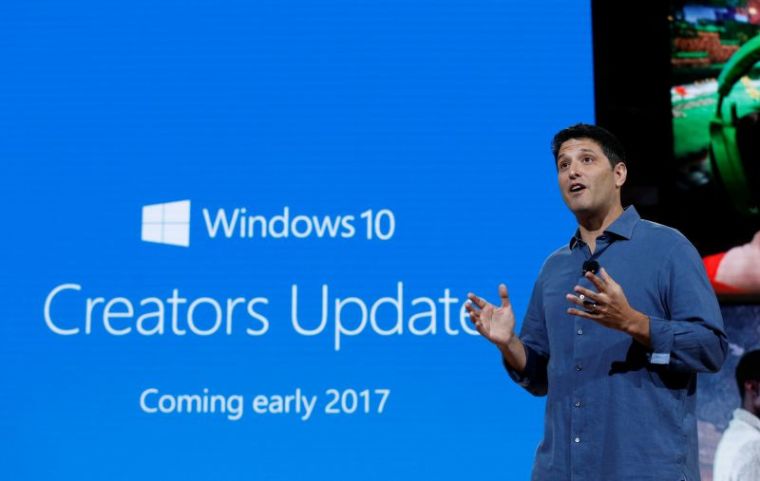 Since the Windows 10 Creators Update released, there have been several bugs and issues reported. Microsoft is aware of those, and it prompted them to temporarily block some devices from installing the software.
This week, Microsoft addressed users who have installed or have been wanting to install the Windows 10 Creators Update through a blog post.
The latter part of its statement discussed why the Redmond, Washington technology firm is not allowing several users to install the Windows 10 Creators Update.
"Blocking availability of the update to devices we know will experience issues is a key aspect of our controlled rollout approach. We decide what to block based on user impact, and blocking issues are a high priority for us to address as quickly as possible," Microsoft explained.
Microsoft further explained that blocking the software update's availability is necessary while they are still trying to resolve several cases of bugs and other software issues. They want to minimize the number of users experiencing such problems.
As an example, Microsoft mentioned one of the identified problems with the software that is related to Bluetooth connectivity. As per their observation, the said problem is most likely to occur on "specific series of Broadcom radios."
Microsoft adds, "Once identified, we posted this issue to our Windows community forum, provided user guidance on troubleshooting, and blocked additional devices with these specific Bluetooth radios from updating."
Microsoft promises that once a permanent solution has been formulated on the currently identified issues and bugs, they will stop blocking the availability of the software update on affected users.
Late last month, Microsoft started rolling out the Windows 10 Creators Update. One of its highlighted features is it adds the option to create 3D objects, for example, with the improved Paint 3D application.
The Windows 10 Creators Update also adds Windows Mixed Reality. It improves the support and functions of Windows 10 devices in the virtual reality department.