Wisconsin Ordered to Pay Trans Employees $780K for Not Covering Sex Reassignment Surgeries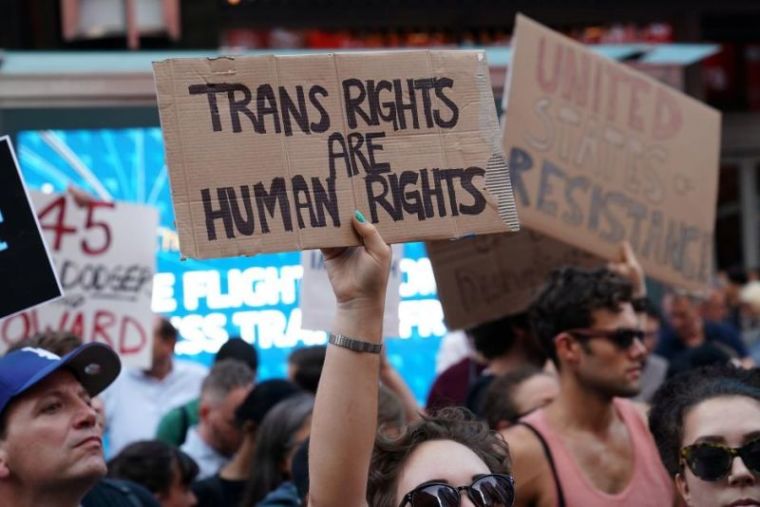 A federal jury in Wisconsin awarded two transgender state employees $780,000 on Wednesday after the state refused to provide health insurance coverage for sex-reassignment surgeries and hormone therapy.
The damages were awarded to University of Wisconsin School of Medicine researcher Shannon Andrews and UW graduate student Alina Boyden, who were represented by the American Civil Liberties Union.
The plaintiffs sued in federal court and their legal team claimed that rules that exclude state health coverage for sex transition surgeries and therapies that doctors have deemed "medically necessary" violate Title VII of the Civil Rights Act.
Last month, U.S. District Judge William Conley agreed and ruled that the state must provide coverage for such procedures.
Title VII only outlaws discrimination on the basis of race, color, religion, sex, or national origin but under the Obama administration, the federal government began interpreting Title VII to extend protections for sex to include a person's perceived gender identity.
"It was wonderful to see a process where eight ordinary Wisconsinites were able to listen to our story, see that we were harmed, and make the decision that they did," Boyden said in a statement responding to the jury's decision. "No one should have to tell their story to a room full of strangers to justify their medical expenses, but I am thankful that I had the opportunity to share my story. I hope this sends a powerful message to fellow transgender people in Wisconsin that our health matters."
According to the ACLU, Shannon faced serious depression and even contemplated thoughts of killing herself after being denied the insurance coverage by the state.
"Without insurance coverage, Shannon faced two terrible risks. She could either drain her retirement account to pay for [sex reassignment procedures] herself and risk not having the money to retire or keep her retirement savings but face the very real risk that she would not be alive for retirement," James Esseks, director of ACLU's Lesbian Gay Bisexual Transgender & HIV Project, said in a statement. "Shannon chose to pay for the care herself, but many other transgender people don't have the savings she had."
In addition to the damages awarded, the lawsuit also led to the removal of the state policy banning state employee health coverage for gender transition-related services by the state board that sets health insurance policies for Wisconsin.
"[S]o state employees across Wisconsin will now be eligible for this care going forward," Esseks celebrated in his statement.
Conley  ruled earlier this year that Wisconsin must cover transgender surgeries for two Medicaid recipients.
"The likelihood of ongoing, irreparable harm facing these two individual plaintiffs outweighs any marginal impacts on the defendants' stated concerns regarding public health or limiting costs," Conley reasoned in his ruling.
LGBT activists and supporters are praising the ruling as a victory for transgender "health care." However, feminist critic Meghan Murphy begs to differ.
"These people weren't 'denied health care coverage under the state health insurance plan because they are transgender,'" Murphy, editor of the website Feminist Current, wrote on Twitter. "Cosmetic surgery isn't 'health care.' Are women's breast and butt implants covered in the US?"
"Like, really. This only constitutes 'discrimination' if everyone else's facelifts and lipo is covered, just not the cosmetic surgeries of trans-identified individuals," she added in another tweet. "You don't think women experience serious depression and suicidal thoughts over body hatred and a desire to change their bodies??"
The jury's decision comes after the American Academy of Pediatrics released a new guideline last month calling for doctors and insurance providers to ensure "comprehensive care" for transgender and gender-diverse children that include things like hormone therapy or "surgical gender-affirming interventions."
A more conservative association of pediatricians, the American College of Pediatricians, have warned about the dangers and risks of such procedures and treatments, especially for children.
Others argue that "sex reassignment doesn't work."
"It's impossible to 'reassign' someone's sex physically, and attempting to do so doesn't produce good outcomes psychosocially," Ryan Anderson, a Heritage Foundation research fellow and author of the book When Harry Became Sally: Responding to the Transgender Moment, wrote.
In 2016, the Centers for Medicare & Medicaid Services under the Obama administration decided that transgender services would not be universally covered under Medicare and Medicaid. The entity found that "clinical evidence for gender reassignment surgery was inconclusive."