Wisconsin Police Station Removes 'Officer's Prayer' Amid Pressure From Atheist Group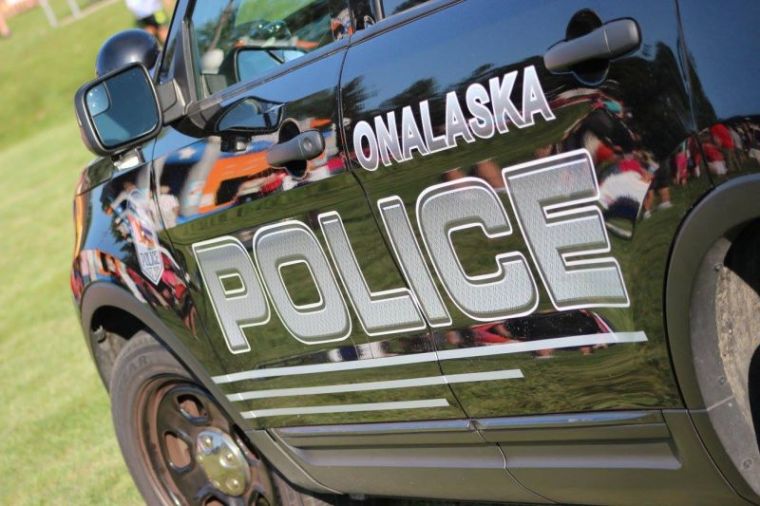 A police station in Wisconsin has removed a "Police Officer's Prayer" display after the nation's largest secular legal organization filed a complaint that argued the display makes non-Christians feel like "outsiders in their own community."
The Wisconsin-based Freedom From Religion Foundation, which advocates for a strict enforcement of separation of church and state, has announced that the Onalaska Police Department has complied with its demands that it remove the prayer display from the wall of a public room in a local police station.
The display read:
"Lord, I ask you to be with me in a very special way as I face the challenges that I must face each day. Please give to me compassion for the innocent I see. Help me protect and serve those who depend on me. And when duty calls to danger walk closely by my side, instill in me great courage and be my strength and guide. And whenever I am called to do always thankful I will be that You have been the unseen guest walking next to me."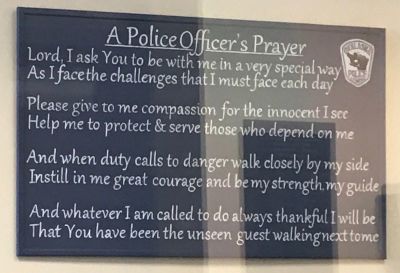 After a resident contacted FFRF to complain about the police station's prayer sign, FFRF legal fellow Ryan Jayne sent a letter to Onalaska Police Chief Jeffrey Trotnic on Jan. 19 telling him that such a sign hanging at the police station is in violation of the Establishment Clause of the First Amendment to the United States Constitution.
Jayne cited the Supreme Court's 1989 ruling in County of Allegheny v. the American Civil Liberties Union. The court ruled that the county violated the Establishment Clause by displaying a nativity scene in the county courthouse.
"Displaying 'A Police Officer's Prayer' in the police station demonstrates a preference for religion over nonreligion on behalf of the Onalaska Police Department," Jayne wrote.
"The ODP's religious display conveys a message to nonreligious citizens that they are not favored members of the political community," he continued. "These citizens should not be made to feel excluded, like outsiders in their own community, because the local law enforcement they support with their taxes prominently places religious messages in the police station."
Jayne's letter called for Trotnic to inform FFRF how it would resolve the issue over the prayer display. In a short letter sent last Thursday, Trotnic responded.
"Dear Mr. Jayne: The item in question has been removed," Trotnic's letter reads in its entirety.
FFRF Co-President Annie Laurie Gaylor said in a statement that the prayer's removal represents a "victory for the Constitution."
"Nonbelievers in Onalaska will now feel fully included, as they should be in our secular state," she said.
The Onalaska Police Department is not the only "victory" FFRF has claimed in the last week.
After Jayne pressured school districts in Missouri earlier this month to drop Thrive St. Louis' "Best Choice" sexual education program in a letter in which he accused Thrive St. Louis of "pushing a religious agenda to speak to a captive student audience," Warren County R-III School District Superintendent Jim Chandler sent a letter last Thursday explaining that "the district will halt use of outside consultants with respect to sex education instruction to further review curriculum, effective immediately."