Woman Dies During Exorcism After Being Stripped Naked, Thrown Into Fire to 'Drive Out Demons'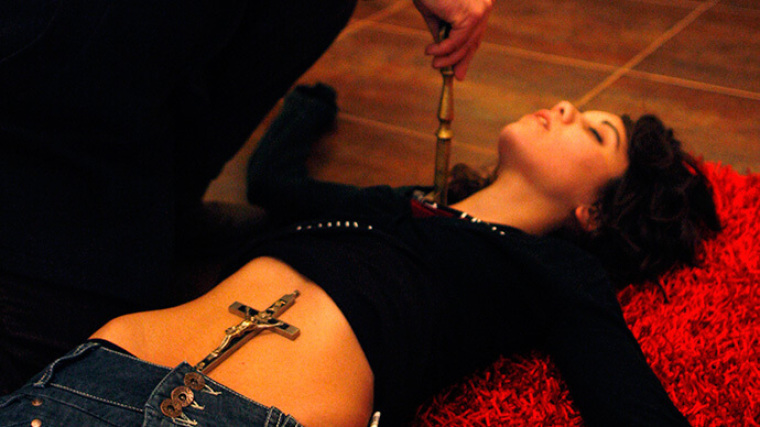 A pastor and four other people in Nicaragua have been arrested after a 25-year-old woman was killed when she was stripped naked and thrown into a fire in an attempt to drive out "demons" from her body.
The Associated Press reported Wednesday that Vilma Trujillo Garcia suffered burns to over 80 percent of her body during the exorcism ritual in which she was thrown into a gully.
Pastor Juan Gregorio Rocha Romero denied wrongdoing, and reportedly told the La Prensa newspaper that Garcia, a mother of two, fell into the fire by her own doing, and claimed that the demons had successfully exited her body.
Vilma González, a spokeswoman for Nicaraguan national police, explained that Garcia was left at the banks of a nearby river after the burning, and was found nine hours later by her 15-year-old sister. The woman was rushed to a hospital in Managua, but after spending several days in critical condition she died early Tuesday.
ITV News reports that Reynaldo Peralta Rodriguez, the victim's husband, was left devastated at his wife's killing, and demanded justice. The young family had been living in the mining town of Rosita, about 300 miles northeast of Managua.
"It's unforgivable what they did to us. They killed my wife, the mother of my two little ones," Rodriguez said. "Now what am I going to tell them?"
Garcia was reportedly accused of being possessed by demons after she had allegedly tried to attack people with a machete. Members of Romero's congregation took her inside a church last week after such an attack, though other reports claim she was accused of adultery.
It has not been made immediately clear which denomination Romero belongs to, as The Assemblies of God released a statement denying news reports that the pastor was one of its leaders.
Vice President Rosario Murillo has called the killing "truly regrettable," adding that it reflected "a backward situation," according to The Washington Post.
"A sister who was martyred by members of her community, something that cannot, should not be repeated!" Murillo added.
Pablo Cuevas, a spokesman for Nicaragua's Human Rights Commission, accused people in isolated parts of the country of trying to "take justice into their own hands."
"It is incredible that these things can happen today, there has to be a review by the authorities into all the different denominations and religions," Cuevas said. "We can't have things like this happening."