Woman in Poland faces prison for showing Mary and Jesus with rainbow halos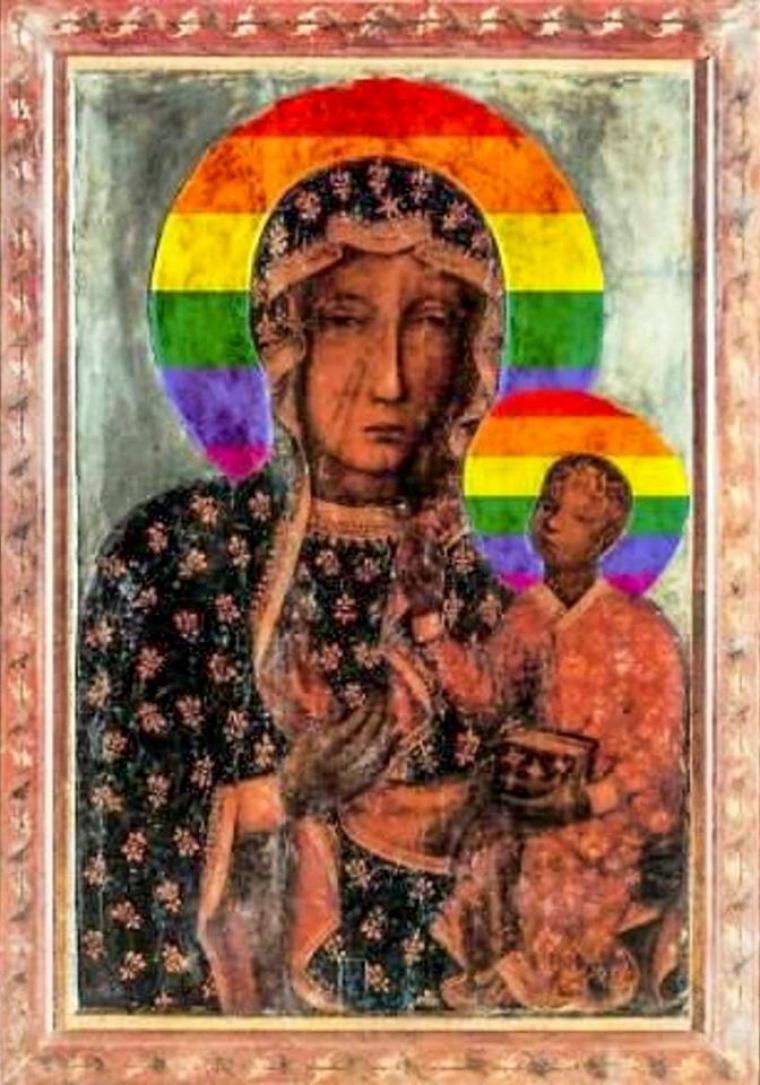 A 51-year-old woman is now facing up to two years in prison in Poland for offending religious feelings among the country's devout Catholic community by putting up posters of the celebrated Black Madonna showing the Virgin Mary and baby Jesus with rainbow halos.
The woman was identified in a CNN report as human rights activist Elżbieta Podlesna.
Local police allege in a statement that a priest in the city of Plock reported that on the night of April 26-27, materials with the desecrated image of Our Lady of Częstochowa, popularly known as the Black Madonna, were found around the city glued to portable toilets, rubbish bins and other areas.
An investigation was conducted which led police to Podlesna, who they discovered during the initial investigation had traveled abroad. As soon as she returned to Poland, police got a search warrant for her apartment in Warsaw. They also searched Podlesna's car and found several posters with the desecrated image of the Black Madonna.
She was arrested and charged after that for "offending religious beliefs," after which she was released.
"It should be emphasized that the police officers carried out their statutory duties while performing activities in this matter. Submission of a crime notification, as it was done in this case, obliges officers to take such actions. The detention time was limited only to the execution of procedural acts, after which the woman was released," a translated version of the statement said.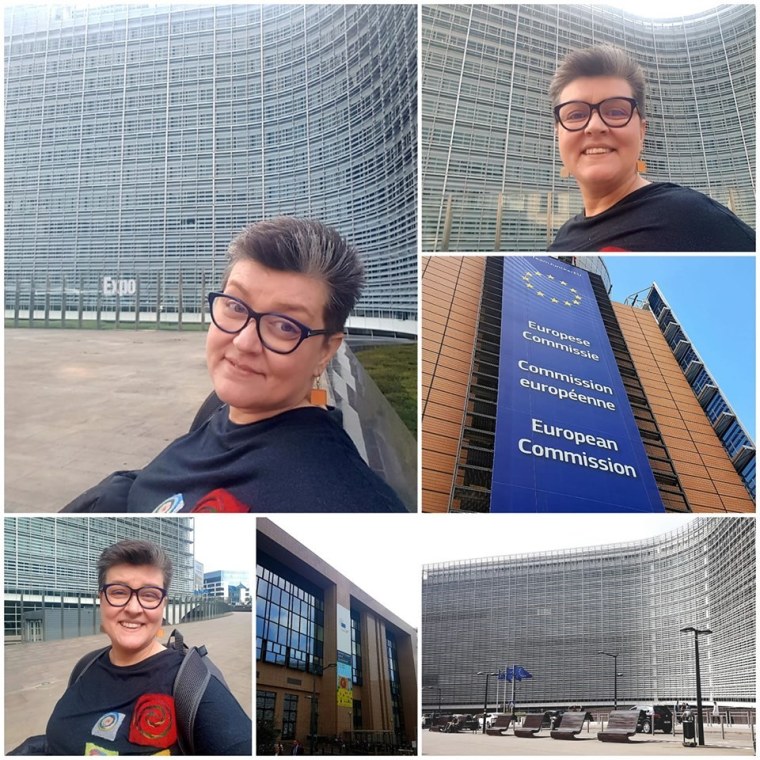 "We would like to emphasize once again that the Police would behave in the same way in the case of notification of a crime concerning offending religious feelings of followers of any other religion. An example of such actions by the police officers was a quick reaction to the events that took place in Pruchnik or in the case of desecration of the mosque in 2014. There is no and will not be allowed to insult religious feelings in our country. Police in such cases will always take actions defined by law," authorities added.
In an interview with TVN24 Tuesday, Podlesna said she did not attack religion with the posters.
"This is certainly not an attack on religion, certainly not an attack on faith, this is not a form of attack," she said. "How can you attack anyone using a picture? Let's be serious."
Her lawyer, Radoslaw Baszuk, told CNN that while his client "has not admitted to committing the crime … that does not mean that she did not deny participation in this event."
The Black Madonna resides in the Jasna Góra monastery, one of the holiest shrines in Poland and the posters have sparked massive outcry around the country.
"No whim of freedom and 'tolerance' gives anyone the right to offend the feelings of believers," Polish Interior Minister Joachim Brudziński said on Twitter.
In a statement Monday, Amnesty International's regional Europe researcher, Barbora Cernusakova, raised concern about Podlesna's arrest.
"We are extremely concerned to hear that Elżbieta Podlesna, a Polish human rights activist, was arrested and detained for several hours on spurious charges yesterday upon her return to Poland from a trip to Belgium and the Netherlands with Amnesty International," she said.
The organization further called on Polish authorities to avoid targeting peaceful protesters.
"Having, creating or distributing posters such as these should not be a crime. Everyone has a right to express themselves – we are all protected under the right to freedom of expression," Amnesty argued.
"Given the lack of evidence of a crime here, we can only see that Elżbieta has been detained for her peaceful activism. Amnesty International calls on the Polish authorities to stop harassing peaceful protesters and activists in Poland, including by arbitrarily arresting people who stand up for their rights. Restricting activists from freely expressing their views in the country is unlawful and must stop immediately."