World Vision Questions Sum of Money Israel Alleges Gaza Strip Director Sent to Hamas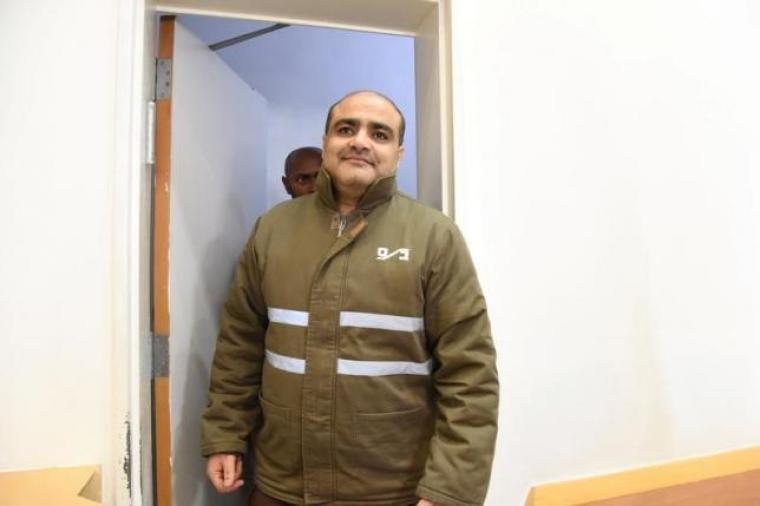 International Christian humanitarian organization World Vision said Monday that allegations from Israel's Shin Bet internal security agency that the organization's Gaza Strip director, Mohammed El Halabi, siphoned about $7.2 million a year to the Islamic militant group Hamas over a period of five years does not add up.
World Vision Germany spokeswoman Silvia Holten told The Associated Press that the organization's budget in Gaza over the last decade was $22.5 million which amounts to an annual average of $2.25 million. Shin Bet also alleged that the $7.2 million figure is roughly 60 percent of World Vision's total Gaza budget.
"There is a huge gap in these numbers the Israeli government is telling and what we know," Holten told the AP. She added that an investigation into the organization's Gaza operation is underway and Germany and Australia have suspended donations to their work there.
Israeli authorities indicted Halabi last Thursday based on charges from Shin Bet that he crafted an elaborate scheme to support Hamas with funds, food, medical supplies and agricultural equipment. Shin Bet alleges that he fraudulently listed the children of Hamas operatives as wounded, created straw organizations, and inflated project costs to divert cash, according to the AP.
Israeli Foreign Ministry Spokesman Emmanuel Nahshon countered World Vision's latest response by speculating that the organization's budget does not include in-kind donations like food.
"They are trying to belittle their role and to show they are much smaller than they really are," Nahshon said of World Vision. He added that Halabi's legal team will have access to the evidence, noting that the World Vision worker confessed to his crimes. But Halabi's lawyer, Mohammed Mahmoud, told the AP that his client did not confess.
Despite Nahshon's claim, however, Holten said World Vision's budget includes all in-kind donations. Halabi's father also denied that he is a member of Hamas. And a spokesman for Hamas in Gaza, Hazem Qasem, called Israel's allegations "lies."
In a statement last Thursday, World Vision said Halabi was arrested on his way home from routine meetings on June 15. On Aug. 4, some 50 days after he was detained, he was charged with providing support to Hamas.
"World Vision was shocked to learn of these charges against Mohammad," the statement said.
"World Vision subscribes to the humanitarian principles of impartiality and neutrality and therefore rejects any involvement in any political, military or terrorist activities and maintains its independence as a humanitarian aid agency committed to serving the poor, especially children. World Vision has detailed procedures and control mechanisms in place to ensure that the funds entrusted to us are spent in accordance with applicable legal requirements and in ways that do not fuel conflict but rather contribute to peace," it added.
On Sunday, according to the Times of Israel, dozens of Palestinian children and activists in the Gaza Strip rallied in support of Halabi. Palestinians who benefitted from World Vision aid in the Strip gathered outside the World Vision headquarters in Gaza City, demanding that Halabi, whom they dubbed "humanity's savior," be released from Israeli custody immediately.
World Vision is a Christian humanitarian organization dedicated to working with children, families, and their communities worldwide to reach their full potential by tackling the causes of poverty and injustice.
The organization works in nearly 100 countries, serving all people, regardless of religion, race, ethnicity, or gender. They provide emergency assistance to children and families affected by disasters and conflict, partner with communities for long-term solutions to alleviate poverty, and advocate for justice on behalf of the poor.