World Vision reaches 59 million with aid as charity's COVID-19 response was its largest ever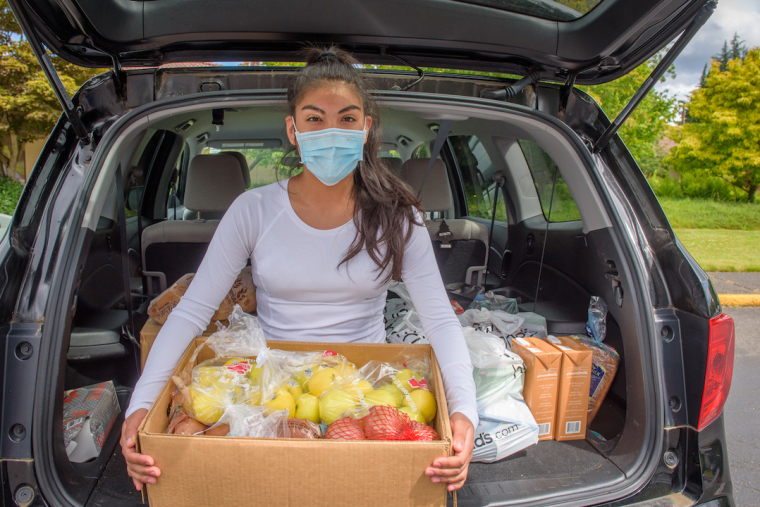 As more than a year has passed since the coronavirus pandemic was declared, leading evangelical aid organization World Vision partnered with tens of thousands of faith leaders and communities worldwide to reach 59 million people through relief and virus prevention efforts.
Not long after the World Health Organization declared COVID-19 a pandemic on March 11, 2020, World Vision, an interdenominational aid organization that operates in nearly 100 countries, launched the largest global response in its 70-year history. 
Erica Van Deren, a senior program manager on World Vision's emergency response team, told The Christian Post that as the world was shutting down, World Vision kept working since that is the purpose God has bestowed on the organization and its staff. 
"COVID-19 has been our largest both domestic response and international response that we've ever organized as an organization," Van Deren said in an interview. "It's been a remarkable amount of work and really just a wonderful opportunity to be the hands and feet of Jesus in this really, really challenging time."
World Vision U.S. President and CEO Edgar Sandoval said the response would not have been possible without partnerships of churches and pastors. World Vision partnered with over 124,000 faith leaders through networks already formed from responding to Ebola, HIV/AIDS and Zika virus in the past.
"This incredible work could not have been done without our valuable church partners," Sandoval said in a statement. "The Church has been a force for good — living outside its four walls and working hand-in-hand with their neighbors to distribute life-saving food, PPE, and other essentials that saved lives."
In the United States alone, World Vision worked with 1,300 churches and donated 3 million boxes of fresh food to the U.S. Department of Agriculture's Farmers to Families program. The organization also provided 2.5 million units of personal protective equipment and impacted nearly 500,000 families by providing emergency essentials.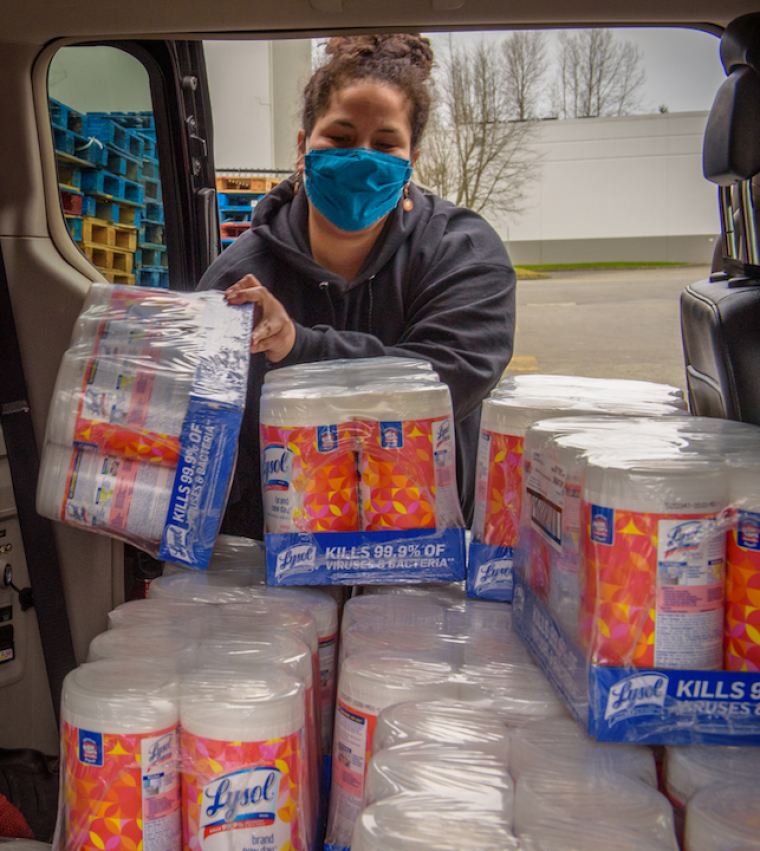 Van Deren said this is the first time the charity has coordinated a response effort in every country it operates worldwide.
Around the world, countries have faced increasing hunger. And the United Nations reported last year that virus-linked hunger led to the deaths of 10,000 more children a month over the first year of the pandemic. The World Food Program has warned that as many as 270 million people could be pushed to the brink of starvation. 
"We sense that we are rounding the curve here in the U.S.,  but I think around the world, it will be months or years until many people are going to have the hope of a vaccine," Van Deren said. "So, it's World Vision's job to do all that we can right now to bring hope to this generation of children in this second year. …" 
Van Deren said World Vision often serves as the "bridge" between the World Health Organization or the U.N. to actually get the resources to individuals in need.
World Bank predicted the pandemic could add up to 150 million people to the extreme poverty category in 2021. Unemployment has increased, and extreme poverty is on the rise for the first time in 22 years. World Vision statistics also show that child marriage and violence against females are climbing due to the pandemic.
"The secondary impacts of the virus on the world's poorest people — especially children — are deadly and long-lasting," Sandoval shared.
World Vision's efforts reached over 26 million children in the last year.
"As we fight to protect people from the virus, we must also protect them from the deadly aftershocks of the pandemic," Sandoval said. "That is where World Vision will be focused. We are fully committed to empowering people living on the margins to fulfill their God-given potential."
A year later, World Vision has transitioned its pandemic response focus to encourage vaccine acceptance around the globe and address the secondary effects of the pandemic.
Plans include increasing assistance to families facing huger, helping to restore families' livelihoods and informing communities about vaccines. Van Deren said a large part of World Vision's efforts in the next year will be assisting families to "build back" their lives.
World Vision will continue to utilize partnerships with faith leaders to reach communities and promote vaccinations.
"Pastors and faith leaders will continue to play a critical role as the most trusted leaders in their communities," Sandoval said. "They are essential to vaccine acceptance and reaching the most vulnerable still suffering the impacts of this deadly pandemic."
Despite the toll the pandemic had, Sandoval said World Vision has hope for the future and the lives that will be saved in the next year.
"Today, we remember the millions of precious lives lost to COVID-19 — and countless more families suffering the impacts of the pandemic," Sandoval added. 
"Yet, even as we mourn, we look ahead with hope to the many lives that will be saved with the rollout of the vaccine. Now as we focus on getting the vaccine to as many people as possible here in the United States, we also must not forget people living in some of the poorest countries in the world, each precious in God's sight. Unless we consider their well-being as important as our own, COVID-19 will remain a threat, here and everywhere."