'Wrath of God Poured Out': Southern Baptists Cry Out After Paige Patterson Steps Down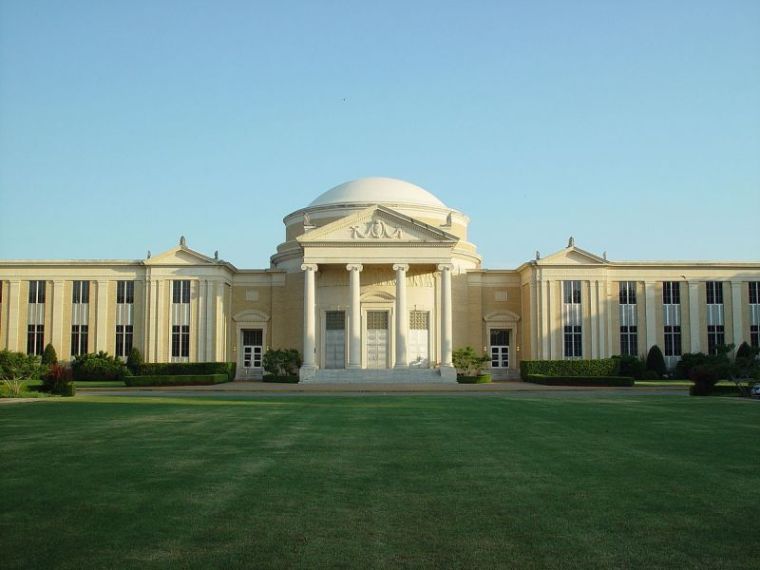 Paige Patterson, the now former Southwestern Baptist Theological Seminary president, has released a statement about his decision to resign by saying that he's "hurt" by the events that transpired amid controversies surrounding his past comments, but has vowed to carry on his Christian witness.
Patterson agreed to resign on Wednesday following a 13-hour discussion with the SWBTS board of trustees, though he was also appointed president emeritus effective immediately.
In an email Wednesday morning to SWBTS students, Patterson said that he is thankful for people's "prayers and support."
"For Southwestern, this is not the end of the book. It is just the end of the chapter. Please do nothing that you are not certain is God's will. Finish your studies, get your degrees, and faithfully serve the Lord. Support your new president, and be ready to be part of an exciting new day," he urged.
Speaking also on behalf of his wife, Dorothy, Patterson continued: "As for the Pattersons, we are, of course, hurt. But we did not compromise and we still have our voice to witness. That we will attempt faithfully to do."
He concluded: "What matters in all this is not the lives of a couple of old soldiers, but your bright futures for Christ. Pray for us when the thought arises, but steady your life and preparation for service to our Lord.
Patterson's resignation followed the revelation of comments he made over a decade ago, in which he said he doesn't advise couples to divorce, but does support separation in some cases. Many felt he was suggesting that divorce is always wrong and that women should stay with their husbands even if they are being abusive.
Patterson first garnered controversy when the Baptist Blogger posted audio of an interview Patterson did in 2000 in which he commented on the question of whether wives should submit to their husbands, even when they are abusive.
"It depends on the level of abuse to some degree. I have never in my ministry counseled that anybody seek a divorce, and I do think that's always wrong counsel," Patterson said in the audio recording.
"There have been, however, an occasion or two when the level of the abuse was serious enough, dangerous enough, immoral enough that I have counseled temporary separation and the seeking of help. I would urge you to understand that that should happen only in the most serious of cases."
Patterson then cited a specific example decades ago when he had discouraged a woman from leaving her abusive husband and instructed her to pray for him.
Evangelist Beth Moore, founder of Living Proof Ministries, and hundreds of other evangelical women condemned any such argument, though Patterson sought to clarify that he always supports women seeking help and never stands for abuse.
While the former SBC president's latest email did not offer an apology, he did issue a separate one earlier in May as the controversy was unfolding.
"I wish to apologize to every woman who has been wounded by anything I have said that was inappropriate or that lacked clarity. We live in a world of hurt and sorrow, and the last thing that I need to do is add to anyone's heartache. Please forgive the failure to be as thoughtful and careful in my extemporaneous expression as I should have been," Patterson wrote at the time.
The accusations against Patterson piled on, however, with The Washington Post releasing an article on Tuesday, the day before the SWBTS meeting, in which a woman alleged that Patterson discouraged her from going to the police after she was raped in 2003. The woman claimed that she had forgiven the man who raped her, but refused to forgive Patterson. 
Although D. Jeffrey Bingham, dean of the School of Theology who has been appointed as interim president at the SWBTS, asked for prayers as the body collectively works together "in unity and love during this transition period," a number of prominent Southern Baptists said that the situation is a major humiliation.
In a commentary titled "The Wrath of God Poured Out," Albert Mohler, president of the Southern Baptist Theological Seminary, said that the SBC and the entire evangelical movement in America is under siege.
"It is as if bombs are dropping and God alone knows how many will fall and where they will land," he wrote.
"America's largest evangelical denomination has been in the headlines day after day. The SBC is in the midst of its own horrifying #MeToo moment."
Mohler said that evangelicals would have been wrong to assume that sexual misconduct is a problem only affecting the Roman Catholic Church, and admitted that even in his 25 years as SBTS president, he did not see this coming.
"I was wrong. The judgment of God has come. Judgment has now come to the house of the Southern Baptist Convention. The terrible swift sword of public humiliation has come with a vengeance. There can be no doubt that this story is not over," he declared.
Later on he added: "The #MeToo moment has come to American evangelicals. This moment has come to some of my friends and brothers in Christ. This moment has come to me, and I am called to deal with it as a Christian, as a minister of the Gospel, as a seminary and college president, and as a public leader. I pray that I will lead rightly."
Russell Moore, who is the president of the SBC's Ethics & Religious Liberty Commission, linked to Mohler's commentary on Twitter on Wednesday, and said: "I totally agree with this by @albertmohler. A humiliation of the Southern Baptist Convention indeed. God have mercy."