Wycliffe Bible Translators President on Inspiring New Generation to End 'Bible Poverty' by Translating Last 1,870 Languages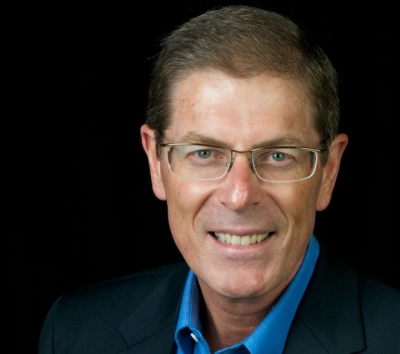 The president of the world's largest Scripture translation organization, Wycliffe Bible Translators USA, hopes that his new book, released earlier this month, will inspire more people to help finish the remaining translations of the Gospel, which he thinks will need the help of the next generation to complete the original goal of starting every translation by 2025.
Since 1999 when Wycliffe and its partner ministries adopted the goal of having the Bible translation process underway for every unreached language in the world by the year 2025 as a part of the Vision 2025 movement, they have strived to put an end to the world's "Bible poverty". With close to 7,000 different languages across the globe, Creson said that Wycliffe has about 1,870 languages remaining that have yet to begin the translation process.
Although 120 different language translations processes begin each year, Creson told The Christian Post that the current pace does not put Vision 2025 in position to become a reality unless there is Divine intervention.
"Unless the Spirit of God energizes this, all of our human efforts won't accomplish it," Creson said. "We believe that we have aligned ourselves to what God is already decided He is going to accomplish."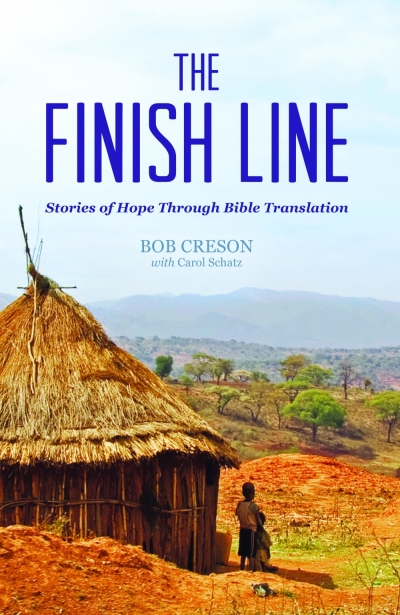 Creson, who has spent over 30 years working in the Bible translation field, released his new book, The Finish Line: Stories of Hope Through Bible Translation. The book details the journeys of those answering God's call to spread the Gospel while breaking down language barriers. He said he wrote the book in hopes that readers will see the life changing effect Scripture has on the lives of people when it is made available in their "heart-language" and will offer their own time and services to the effort.
"What we are trying to do through the book is attract a new generation of people that will help us finish the task of Bible translation," Creson said. "It's geared to people in their 20's and maybe early 30's who we hope will be inspired to engage through praying, giving and even going."
Wycliffe is operating in 97 countries and oversees more than 7,000 people including translators, aviators, linguists, humanitarian aid workers, and educators.
In the book Creson writes that the "Gospel is outside every culture; it transcends culture, yet is destined for every culture … When God told Abraham that 'all nations' would be blessed through Him, it was the beginning of the end to polytheism." Creson said God's desire for "every people and language" to stand before his throne was made clear in Revelation 7:9.
Creson writes of the many sacrifices, and sometimes excursions, translators have taken to answer God's call to help share the Gospel with people who have never seen one word of Scripture. In one particular anecdote, Creson writes of a Ugandan man that had to walk over a thousand miles in eight months through Ethiopia and Kenya just to attend a workshop in hopes he goes on to become a translator. Another anecdote alluded to a man who had to leave a well-paying job that supported his family to become a translator.
"What we find is that people are willing to make those kinds of commitments," Creson said. "There are people all over the world today that are just like that [Ugandan] gentleman. People from local communities that are also sacrificing. It's not just about missionaries that go from the United States or Europe. Its also about local people who are making sacrifices today."
Although improved technology has sped the translation process up in recent years, Creson said translators will face challenges as less languages become in need of Bible translation. The biggest challenge will be gaining access to some remote communities with native tongues. That's why Creson stressed the importance of getting local communities involved in their own translation process.
"There is potentially limited access to where these languages might be, countries that are hard to access," Creson said. "A big part of what we are doing today, rather than sending in missionaries, we tend to work with local populations and helping them with training needs and resourcing needs that will allow them to accomplish what they need to accomplish with their translation goals."
In the modern geopolitical climate, Creson said issues like disease and terror have presented real risk for missionaries coming from affluent nations. The spread of diseases like Ebola, HIV/AIDS, and Malaria have presented hazardous health risks in parts of West Africa.