'X-Men,' 'Star Trek' Actor Defends UK Christian Bakery Fined for Refusing to Make 'Support Gay Marriage' Cake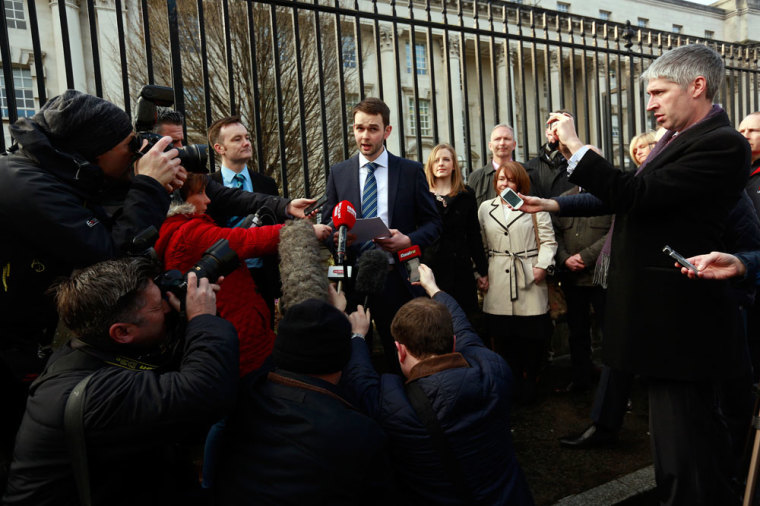 Actor Patrick Stewart, who starred in "X-Men" and "Star Trek," says he supports the right of a Christian baker in Northern Ireland who refused to make a cake with a gay marriage slogan on it. The baker was last month convicted of "discrimination," and fined.
Speaking on BBC's "Newsnight" show in a video published Thursday, Stewart showed support for Ashers Baking Company – owned by Colin and Karen McArthur, in Belfast – which was fined last month for refusing to make a cake with "support gay marriage" written on it along with a picture of Bert and Ernie from "Sesame Street" in May 2014.
"It was not because it was a gay couple that they objected — it was not because they were celebrating some kind of marriage or an agreement between them," the 75-year-old actor said. "It was the actual words on the cake that they objected to, because they found the words offensive."
Stewart added: "And I would support their rights to say, 'No, this is personally offensive to my beliefs. I will not do it.' But I feel bad for them that it cost them quid."
Activist Gareth Lee ordered the cake for a private function to mark International Day Against Homophobia and Transphobia, and the bakery first agreed to bake it for him, according to news.com.au, which says the bakery cancelled the order two days later.
The McArthurs were asked to pay a fine of £500 ($763) to Lee, who says he will donate it to a charity.
Judge Isobel Brownlie said the refusal amounted to "direct discrimination for which there can be no justification."
"My finding is that the defendants cancelled this order as they oppose same-sex marriage for the reason that they regard it as sinful and contrary to their genuinely-held religious beliefs," the judge was quoted as saying. "Same-sex marriage is inextricably linked to sexual relations between same-sex couples, which is a union of persons having a particular sexual orientation. The plaintiff did not share the particular religious and political opinion which confines marriage to heterosexual orientation… The defendants are not a religious organisation. They are conducting a business for profit and, notwithstanding their genuine religious beliefs, there are no exceptions available under the 2006 regulations which apply to this case."
The McArthurs have said they will appeal the judge's decision. "We continue to insist that we have done nothing wrong as we have discriminated against no individual but rather acted according to what the Bible teaches regarding marriage," the family said in a statement earlier.
"As many other people have already noted, Christian beliefs seem to have been trampled over in this judgment and we believe this only has negative effects for our society. Our hope and prayer would be that an appeal will allow us and other Christians to live out their faith."
Same-sex marriage is not legal in Northern Ireland.
The right of businesses to deny services to customers based on their religious beliefs continues to be debated in the United States as well.
Aaron and Melissa Klein in Oregon were forced to close their bakery in the summer of 2013 after declining to bake a wedding cake for a lesbian marriage ceremony. They were fined over $130,000.
The couple said this week the case against them needs to be removed from the bureaucratic governmental agency that oversees discrimination complaints because of possible new evidence of bias. "I think the case should be pulled out of [the Bureau of Labor and Industries] court and put into a civil court because I cannot get due process here," Aaron Klein told The Daily Signal.
The new evidence consists largely of emails, texts, and phone conversations between the two parties, prompting lawyers for the Kleins to file another motion to reopen the case.
Earlier this year, Azucar Bakery of Denver, which is pro-gay, was under investigation by the Civil Rights division of the Department of Regulatory Agencies for possibly discriminating against a customer by refusing to make a cake that would include the phrase, "God hates Gays."
Jeff Johnston, issues analyst with the Colorado Springs-based Christian group Focus on the Family, told The Christian Post earlier that he sided with the pro-gay bakery on the grounds of First Amendment rights. "This is a free speech issue, and we support freedom of speech. It's also a religious or conscience issue — the government should not force people to violate their core beliefs," he said.