Yazidi Girl Sold for $34 to Australian ISIS Executioner Seen in Propaganda Videos After Being Drugged, Shipped to Syria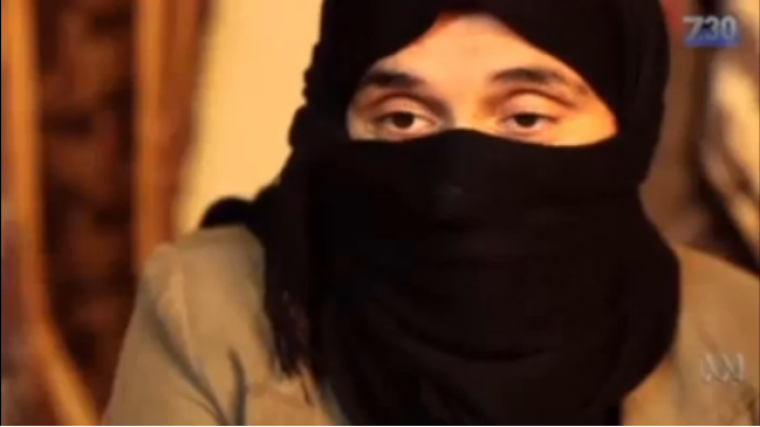 An escaped Yazidi teen recently revealed that while she was held by the Islamic State terrorist group, she was sold as a sex slave to a well-known Australian ISIS executioner for the equivalent of $34, reports indicate.
In witness testimony given to Iraqi lawyers, a 19-year-old Yazidi girl, who has been given the pseudonym "Kaleela," said she was in the midst of fleeing from her northern Iraqi village last August when she was taken hostage, like many other girls were, by ISIS.
She recalled being initially kept by the militants inside a three-story home in the group's Iraqi stronghold of Mosul before she was drugged and shipped off to Syria, where she was sold in ISIS' sex slave market.
"On the first floor was a group of Yazidi women and girls, and on the second were the princes of ISIS. We [girls] stayed in that building for 15 days, where we were kept drugged," she was quoted as saying. "We suffered from many inhumane acts such as being sold as slaves. Every day, men would come to buy us."
Kaleela said she was originally sold to an ISIS fighter named Abu Ayoub. But, when she refused to marry Ayoub, she was sold to another ISIS fighter named Khaled Sharrouf, who is from Australia and is the executioner featured in an ISIS propaganda video in February where he beheaded a man accused of being a spy. Sharrouf is also notorious for posting pictures of himself and his 7-year-old son posing with severed heads.
Kaleela explained that Sharrouf, who now goes by the name of Abu Zarqawi, paid just 40,000 Iraqi dinars for her to become his enslaved wife, which translates to about $33.70.
"I was with my 11-year-old friend when we were separated and I was sold to Abu Zarqawi for 40,000 Iraqi dinar," Kaleela said. "I was moved to his house which was in an electricity station outside the city of Raqqa — about 5 minutes of driving."
Although Kaleela was sold for just about $34, the price is inconsistent with a sex slave price guide that the caliphate published in November that stated that women from 10 to 20 years of age should be sold for about $129.
Upon arriving to Sharrouf's living quarters, there were six other girls there. They were all taken into the living room and Sharrouf laid out what each of their responsibilities were going to be.
"He told me: 'you and [another girl] are going to be my nikah,' the term used by ISIS for marrying the girls they have enslaved because they own them," she recalls. "The rest of you will be my servants."
Kaleela resisted, saying that she and the other girl were young enough to be Sharrouf's own daughters. However, she might not have been aware that Sharrouf even married away his own 14-year-old daughter to a fellow ISIS fighter that is 17 years older than her.
"He ordered me to go upstairs and I told him: 'we are like your daughters, how can you do this to us?'" she stated. "He got very angry with me and shouted: 'I have bought you to marry me, not to be like my daughter.'"
Two days later, Sharrouf left home for battle and promised that he would marry Kaleela when he returned. Not wanting to wait around for his return, the girls made phone calls and were able to establish an escape plan.
"Our parents said: 'We are trying to buy you from ISIS.' They hired someone to pick us up at 4 a.m. near the building that we were living in," Kaleela explained.
After the girls were picked up from Sharrouf's living quarters, they were taken to a safehouse, given black clothes, like the ones ISIS wears, to help them make it past the ISIS checkpoint. A few hours later, they were on the other side of the Turkey-Syria border and finally free from ISIS.