'It Was Either I Kill My Cousin or He Kills Me;' 13-Year-Old Boy Shares Story of Being Forced to Fight for ISIS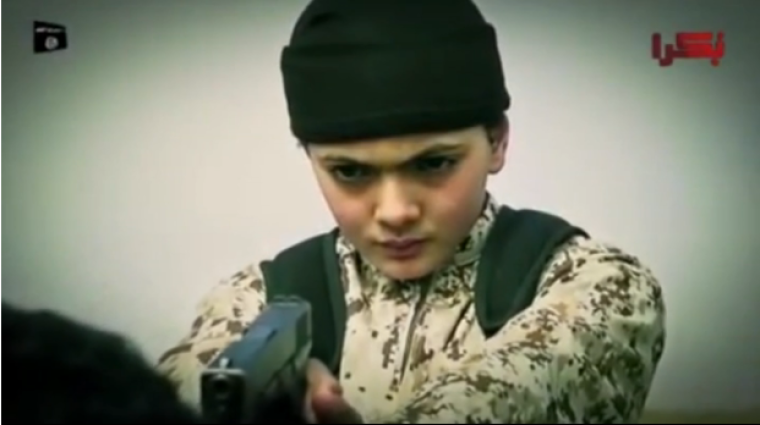 Two 13-year-old boys trained to fight for ISIS have reportedly been captured by al-Qaeda's branch in Syria, with one of them revealing that he was forced to fight his cousin for his life. ISIS is believed to have taken over 600 children in the Deir el Zor region in Syria, where the boys are from.
"Muslims are killing Muslims. My cousin is on the other side, so it was either I kill my cousin or he kills me," one of the boys says in a video released by Jabhat al Nusra's media wing on Wednesday.
The video shows the boys standing before an al-Qaeda flag, being questioned about their experiences fighting for ISIS.
Mujahid al Shami, the director of the opposition media campaign Deir el Zor Is Being Slaughtered Silently, said: "In Deir el Zor alone, there are more than 600 children who have been recruited into the Islamic State, and nearly 40 have been killed."
International Business Times said that the majority of ISIS' child soldiers have come from Deir el Zor and Raqqa, where the terror group has made its headquarters.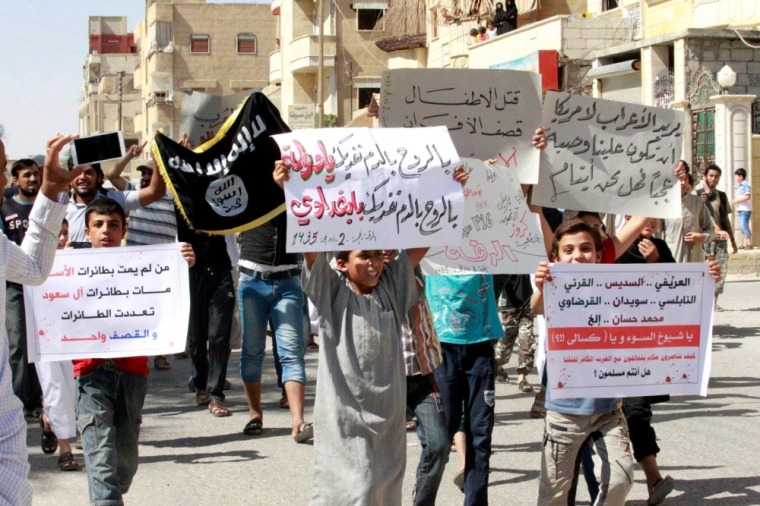 Iraqi parliament member Sheikh Shamo was quoted in a separate report on Wednesday as saying that ISIS is also forcing captured Yazidi children to become jihadist soldiers, and is brainwashing mentally handicapped boys into becoming suicide bombers.
"ISIS has established military training camps for the Yezidi children held by the group in the Syrian city of Raqqa and Tal Afar in Mosul," Shamo said, according to The Daily Mail.
"Over the past months, many Yezidi women, children and elders managed to escape in various ways and have arrived in the Kurdistan region, but we still believe more than 3,000 Yezidis remain in the hands of ISIS," he added.
ISIS' jihadist training camps for children across Syria have been documented in a number of reports, with videos back in February showing children seemingly as young as five performing drills and obeying the militants' commands. Other videos have shown children being taught to use guns, as well as observing and sometimes participating in brutalities such as beheadings and crucifixions carried out by ISIS members.
While a number of terror groups in the region have pledged their allegiance to ISIS, al-Qaeda remains on the sidelines, and has refused to follow ISIS' leadership.