Iraqi Nun Displaced by ISIS to Congress: Christians in Iraq Have 'No Identity' in the Midst of Jihadis' Quest to 'Wipe Earth Clean' of Christian Existence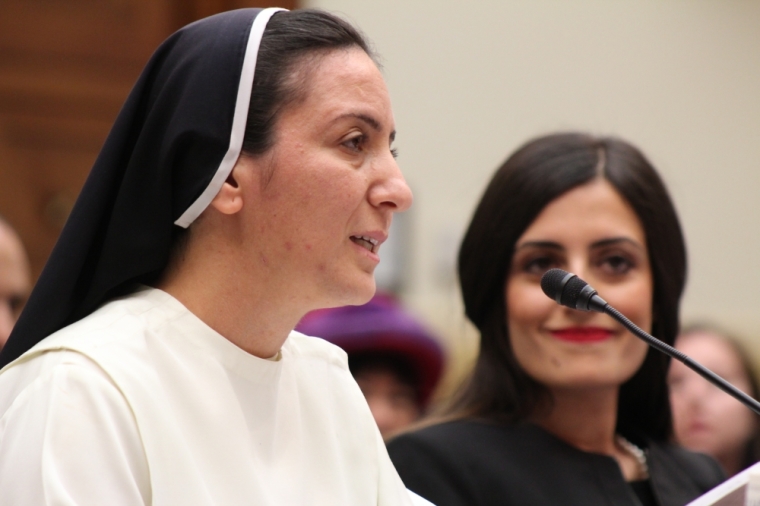 WASHINGTON – An Iraqi nun who has been displaced by the Islamic State terrorist organization told members of Congress on Wednesday that Christians in Iraq have lost everything, including their own dignity and history, as ISIS continues its quest to completely erase evidence of Christianity's existence in the region.
Sister Diana Momeka, who was at the center of a recent State Department visa controversy, testified before the House Foreign Affairs Committee and said that although it has been nearly a year since ISIS took over most of the Nineveh Plains in northern Iraq, Christian Iraqi citizens are still in dire need of assistance in liberating their lands.
Momeka, who works with the Dominican Sisters of St. Catherine of Siena, fled from Qaraqosh to the Kurdish-protected north last summer upon ISIS' rapid takeover of the Mosul region.
Momeka explained in the hearing that she is just one of over 120,000 civilians who left their homes and property behind to flee to Kurdistan to escape from the atrocities committed by the terrorist group.
Although Momeka explained that Christians were the first people group to settle in the Nineveh Plains, she asserted that the only Christians that are left there are the ones that have already been caught by ISIS.
"Why should we leave our country? What have we done? The Christians of Iraq are the first people of the land," Momeka said. "Uprooted and forcefully displaced, we have realized that ISIS' plan is to evacuate the land of Christians and wipe the earth clean of any evidence that we existed. This is cultural and human genocide. The only Christians that remain in the Plain of Nineveh are those who are held hostage."
Although Momeka admitted that Christians in the region have long been persecuted throughout their 2,000-year history, the persecution that Christians in the region are seeing now is the worst Christians have ever seen.
"While our ancestors experienced all kinds of persecution, they stayed in their land, building a culture that has served humanity for the ages," Momeka stated. "But the current persecution that our community is facing is the most brutal in our history. Not only have we been robbed of our homes, property and land, but our heritage is being destroyed as well. ISIS has and continues to demolish and bomb our churches, cultural artifacts and sacred places like Mar Behnam and his Sister Sara, a fourth century monastery, and St. George's Monastery in Mosul."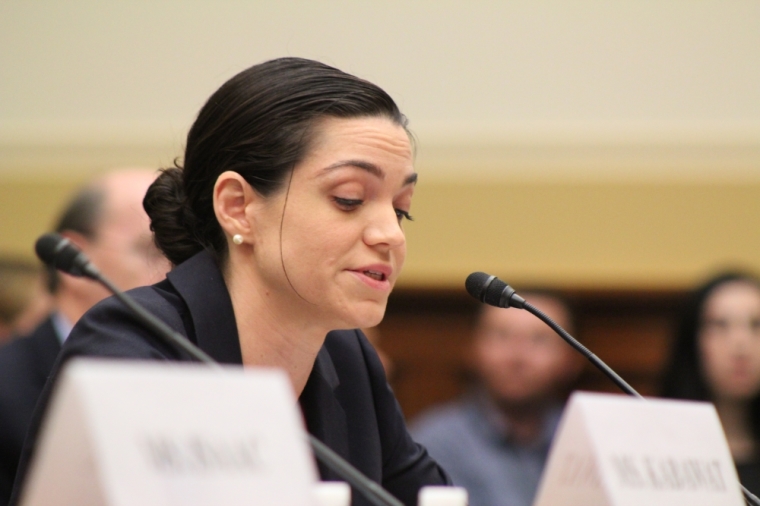 Also speaking at the hearing was Katharyn Hanson, a fellow at the University of Pennsylvania Museum's Cultural Heritage Center who has expertise in ISIS' destruction of Iraq's cultural heritage.
Hanson listed a number of ancient religious and cultural sites and artifacts that have been destroyed by ISIS. She mentioned how last June ISIS destroyed the tomb of the Prophet Jonah. She also mentioned how ISIS has recently released videos showing the destruction of seventh-century sculptures that were highly regarded by today's Assyrian Christians.
"While these statues represented the power of the Neo-Assyrian Empire in ancient times, today, they often serve as important symbols to the modern Assyrian Christian population," Hanson said. "ISIS' defacement of [the statues] is therefore intended to terrorize the present-day Christian community while simultaneously destroying an ancient artifact."
When asked by the committee's ranking member, Rep. Eliot Engel, D-New York, what impact ISIS' destruction of Christian holy sites has had on internally displaced Assyrian Christians, Momeka asserted that it signifies that Christians in the region have "lost everything," even their 2,000-year history.
"We lost everything and today, every Christian that is living in the region of Kurdistan, we don't feel that dignity anymore," Momeka explained. "When you lose your home, you lose everything you have, you lose your heritage and culture, you become with no identity. Today, that is how we see ourselves."
"The most crucial part to us is when we saw on TV the two monasteries — where one was bombed and another was destroyed," she continued. "This was the sign for us that [our] history is gone. [We] are nothing anymore. That's how we feel right now — homeless."