Yazidi Women Describe Horrific Rapes at Hands of ISIS Jihadists Who Beat 1-Y-O Child Until Woman Gave in to Captor's Demands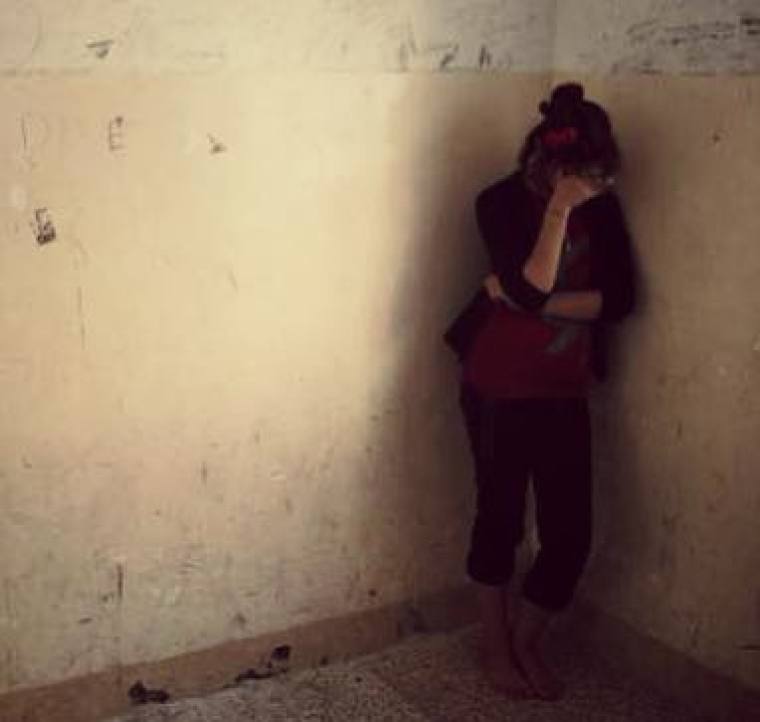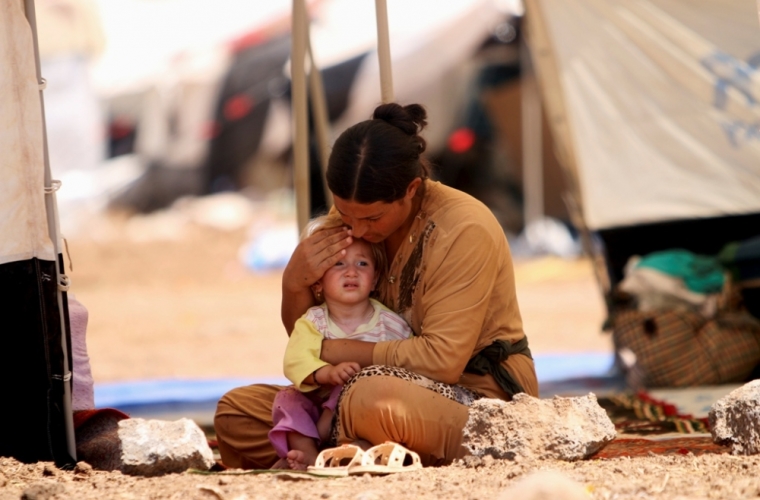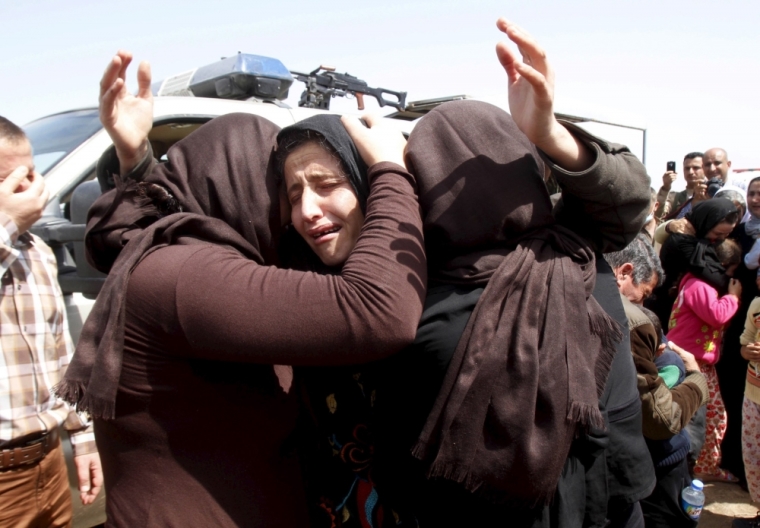 View Photos
Two young Yazidi women have described the unimaginable cruelty and horrific rapes they endured while under the control of their ISIS captors, one of whom reportedly beat a woman's 1-year-old child in front of her until all of his sexual demands were met.
Reehan, 19, and Barfo, 25, last names not included to protect their identities, told their stories to the British MailOnline.  Raheen, married with a young son, was abducted from her home in Northwestern Iraq. She was auctioned off to a 50-year-old fighter whom she was able to fend off at first until the man started beating her 1-year-old son. She then said she was forced to give in to all of his demands to save the life of her son.
"I agreed to everything that this man wanted for the sake of my son," she declared. Reehan was subsequently locked up in the man's home for the next 10 months. She further explained that she tried to stop the repeated rapes by appealing to her captor's Islamic beliefs, but he said the sex trade among Yazidi women is permitted "according to Islam."
Reehan was sold into sexual slavery multiple times, all while being raped and beaten, but refused to commit suicide in fear of what might happen to her young son. She said she had to risk her life to flee her final captive once she saw a mother and daughter being raped together. She fled to another house in Syria, sought help, and a $15,000 ransom was paid by her mother with the help of charities that raised some of the funds demanded by the Syrian man who offered to help her escape for a fee.
The Christian Post previously reported on the torture of Yazidi girls and women at the hands of ISIS militants who bragged about releasing those who were raped after they converted to Islam. Raheen says her husband, father, and two sisters are still being held captive by ISIS and she fears they might already be dead.
"I want to leave Iraq. But I have nothing, no husband. I have no hope in [this country]," she said.
Raheen now lives in the Khanke refugee camp in Iraq.
Barfo, too, was raped and tortured. She was sold at a slave auction to a 35-year-old ISIS fighter who injected her with morphine while he repeatedly raped her. "I tried to fight him, but I could not because he was too strong [and] he tied me to the bed and he injected me with morphine to make me silent," she said.
Barfo tried to commit suicide with a gun but was stopped by her captor. She explained that she was beaten so severely that she could not walk for two months. She was subsequently sold to four different ISIS fighters who all raped her; then she was thrown into a pitch dark cell for 10 days and was only able to escape when a Syrian neighbor of an ISIS militant took pity on her.
Reehan and Barfo do not know how much they were sold for, virgins and what ISIS deems to be "the prettiest of girls" fetch the highest prices at auction. Barfow said her mother and brother are now with her in a refugee camp but the rest of her family has been captured by ISIS.
The torture and rapes are so cruel that there are frequent reports from Amnesty International of Yazidi women and girls committing suicide. Yazidis are a Kurdish monotheistic community who primarily come from Northern Iraq, and have long been a favorite target of persecution by Muslims in the region.