ISIS 'Burned Alive' 20-Y-O Girl After She Refused 'Extreme Sex Act,' Forces Sex Slaves to Become Prostitutes, UN Rep Says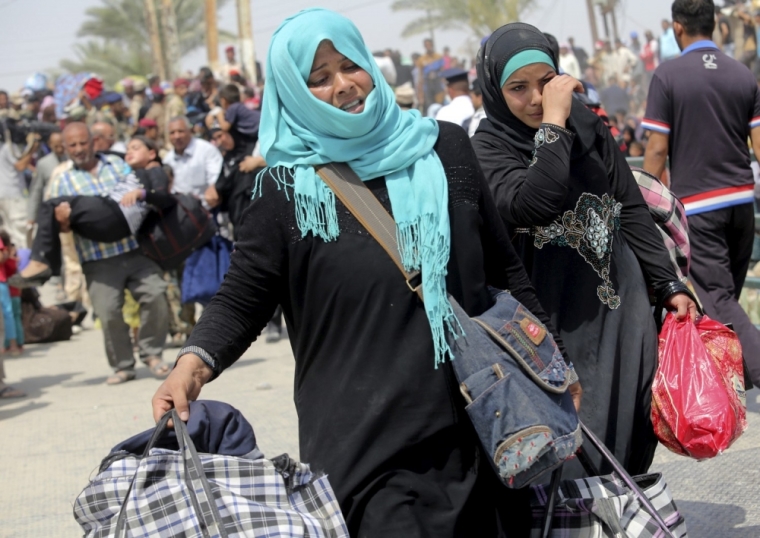 Islamic State militants have allegedly burned a 20-year-old women alive because she refused to perform what a United Nations official deemed was an "extreme sex act." The same official also disclosed that ISIS is forcing some sex slaves to be prostitutes.
As The Christian Post previously reported, Zainab Bangura, the U.N.'s special representative on sexual crimes in war, recently conducted interviews with displaced ISIS victims in Iraq and Syria, as she toured through five Middle East countries compiling information on ISIS' sex crimes.
Bangura, who also visited Jordan, Turkey and Lebanon, recently spoke with the Middle East Eye and provided more shocking details of the horrors that women and children face at the hands of ISIS' systemic sex trafficking operations.
"They commit rape, sexual slavery, forced prostitution and other acts of extreme brutality," Bangura asserted. "We heard one case of a 20-year-old girl who was burned alive because she refused to perform an extreme sex act. We learned of many other sadistic sexual acts. We struggled to understand the mentality of people who commit such crimes."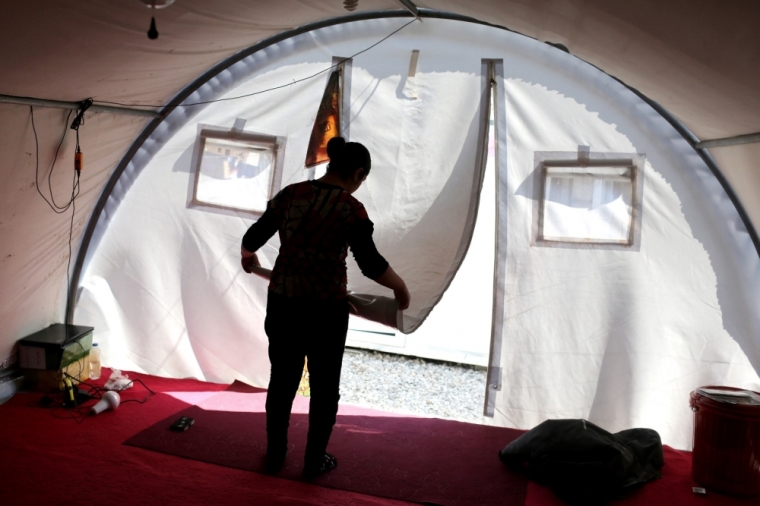 Through the course of Bangura's investigation, she has gained an understanding of how ISIS processes religious minority women and girls through its sex slave operation. After capturing the women and girls, Bangura said militants check them to see if they are virgins and examine the women for the features before shipping them off to be sold in sex slave markets.
"After attacking a village, IS splits women from men and executes boys and men aged 14 and over. The women and mothers are separated; girls are stripped naked, tested for virginity and examined for breast size and prettiness," she said. "The youngest, and those considered the prettiest virgins fetch higher prices and are sent to Raqqa, the IS stronghold."
In a media briefing earlier this month, Bangura stated that ISIS even strips girls naked and puts them on display for sale in sex slave "bazaars."
In her interview with Middle East Eye, she further explained the pecking order in which the ISIS chain of command gets to pick which girls they get to buy, take home, rape and beat.
"There is a hierarchy: sheikhs get first choice, then emirs, then fighters. They often take three or four girls each and keep them for a month or so, until they grow tired of a girl, when she goes back to market," Bangura said. "At slave auctions, buyers haggle fiercely, driving down prices by disparaging girls as flat-chested or unattractive."
As virgins are valued more in ISIS sex slave markets, Bangura told the media briefing that one enslaved woman, who was bought and sold by over 20 different ISIS fighters, was forced to undergo virginity restoration surgery each time she was give to another ISIS fighter. She also mentioned how another sex slave was sold over 22 times.
As more and more radicalized foreign fighters are joining ISIS from nations all over the world, Bangura said that means more fighters are coming with the expectation of receiving a sex slave or jihadi bride, thus continuing to fuel the market.
"To understand this, we must examine the concept of jihad al-nikah, or sexual jihad — whereby women's bodies are used as part of supporting the IS campaign," Bangura stated. "There are tens of thousands of men who expect that they will 'get' women to 'marry.' A woman's contribution is to marry them and cater for them in many ways, including sexually. IS men may have a wife, as well as several slaves. We heard few stories of wives who helped the slaves to escape."