Yolanda Adams Exclusive: 'Sunday Best' Judge Debunks Divorce Myths, Reveals Reason for Postponing Music
Yolanda Adams has already tackled the gospel music industry, but now she is gearing up to make her mark on the world of skin care, television, books and movies.
Adams, 52, is well known in the gospel music industry for a powerhouse voice that has earned her a number of accolades including four Grammy Awards, sixteen Stellar Gospel Music Awards, four Dove Awards, and a host of others that include an American Music Award, NAACP Image Awards and BET Awards. While the singer has not released an album in three years, her work schedule has done anything but slow down.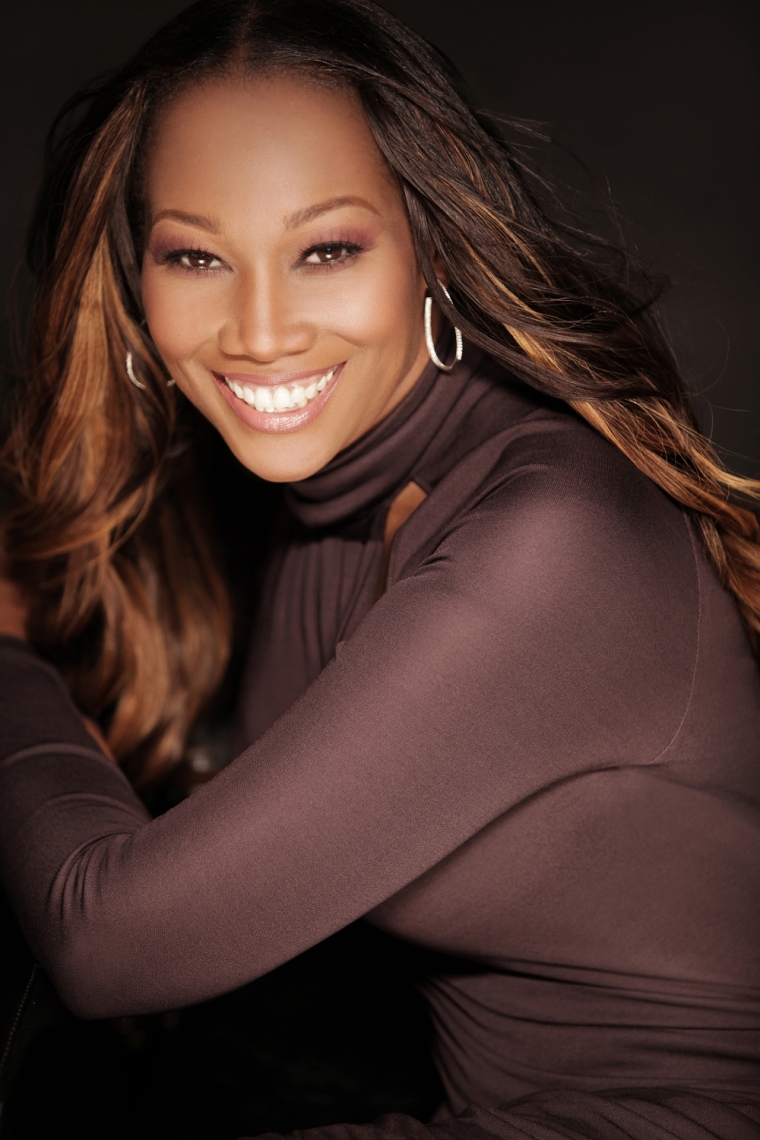 She has returned to BET's "Sunday Best" gospel music competition where she currently serves as a judge each Sunday and let The Christian Post know why the role is important to her after joining the show in 2010.
"I get the chance to pour back into some young people who think they know what this business is all about, to help them understand that it's more than just the presentation on the stage," Adams told The Christian Post. "It really is about honing your craft and doing something away from the cameras and just being happy that you're a part of something that's this huge."
Aside from starring on the popular television program, Adams also hosts a syndicated radio show, "The Yolanda Adams Morning Show," where she is heard in at least 39 markets. While her voice has been heard on many radio stations throughout the years, the veteran singer has managed to make history as a radio broadcaster.
Although Adams is happy to be the first woman in gospel music to have a morning radio show in a market dominated by men, she realizes that there was a bigger purpose for her taking over the platform each morning.
"I really love helping people and that is my job with this morning show. My job is to let everyone know that they can make it, they don't have to live their lives in defeat," Adams told CP. "..Whatever they speak out of their mouth they get, whether it's good or whether it's bad. Now we're coming up on 10 years and it was an answer to a prayer because as a single mother I wanted to be home most of the week so I could give my full attention to my daughter."
The singer shares her 13-year-old daughter with her ex-husband Tim Crawford, and despite their divorce insists that she and her ex-husband are the best of friends, who have a mutually pleasant co-parenting experience.
"Well one of the myths about divorce, is that somebody did something...There are just times when it just doesn't fit anymore, for whatever reason," Adams told CP. "When people tell you 'hey I just can't do this anymore, you've got to respect that.' So what you do is you respect that person's feelings, you respect that person's space."
While countless people deal with divorce, broken and blended families Adams does not subscribe to the notion of only leaning on God when those situations occur. The singer is passionate about being a Christian whose faith is always a vital part of her life, both in good times and bad.
"Your faith is who you are. Your faith is not something you pick up during hard times," she told CP. "This is what I've tried to tell people with my life and my ministry in so many ways. Hey listen, you don't just pick up your faith when you feel like it, faith is you every day."
Adams seems perplexed by the questions that some people have for Christians about their faith, when Buddhists and Muslim believers are not questioned in the same way.
"It's so interesting that we never asks Buddhists 'well how has your faith helped you?' You know with buddhists you automatically think, they meditate in the morning and they have a calm spirit during the day," she told CP. "We never ask a Muslim, 'how does your faith do so and so?' Nobody ever asks them that question, it's always asked of Christians. And it's like, wouldn't it be the same?"
She elaborated further by asking, "Aren't you supposed to be a God fearing person every single day of your life?"
While leaning on her faith each day, Adams has not slowed down from adding to her workload which means her fans will not hear new music until 2015. But it may all be well worth it when fans
"I know I said 2014 we would have (music) but I've been so busy. I've been on movie sets, on television, I'm finishing my book 'Points of Power 2,'" Adams told CP. "I have two books that I'm in the process of writing because it's just like 'whoah this is crazy.' And I bless God for that because (being busy) is like my best friend I love it."
Adams will also appear in the movie "Ride Along 2" alongside Kevin Hart and has released her own line of skin care products, called Simply Yolanda that she formulated with the help of chemists and doctors.
Although she has not released new music lately, Adams says she is happy with the state of gospel music.
"I think gospel music is in a prime place for exactly what God is doing with it. He's taking it out of the four walls of confinement and he's placing it everywhere," she told CP. "So God's message gets out no matter what anybody tries to do. I just believe the music that we honor God and prepare to help the people with, it's going to always be well."
Catch Yolanda Adams each Sunday on BET's "Sunday Best" at 8 p.m. ET. For more information about her skincare line, please click here.
Information about the singer's radio show can be seen by clicking here.