You Have to See This Insane Stampede, a Duck Commander's Dream Come True (VIDEO)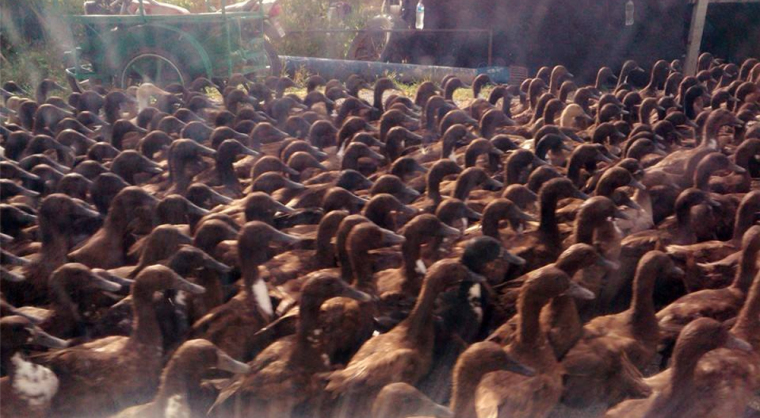 Maybe it's a stunning natural phenomenon, or maybe Phil Robertson is testing a secret nuclear-powered duck call. Either way, this video of a stampede of ducks down a road is just crazy. The drivers can only watch as their cars are swarmed by countless waterfowl.
Thankfully, no one appears to be driving a bread truck. Things would get ugly.