Younger Generation Has Not Rejected Traditional Marriage Argument, They Haven't Heard It, Argues Conservative Advocate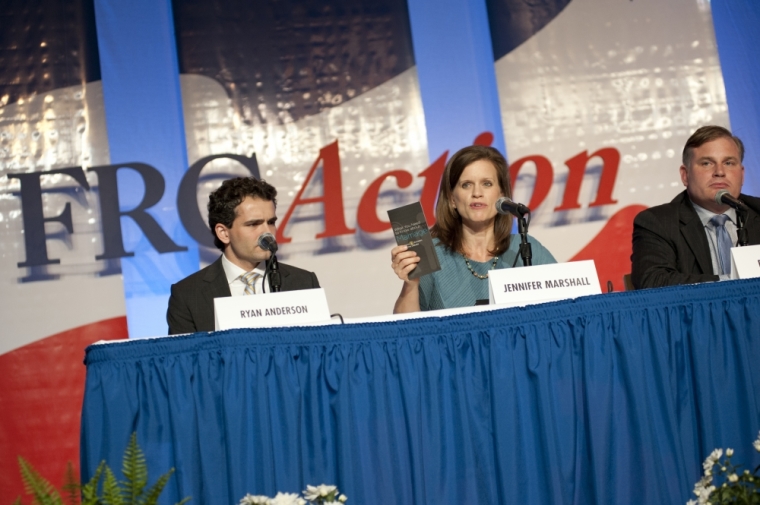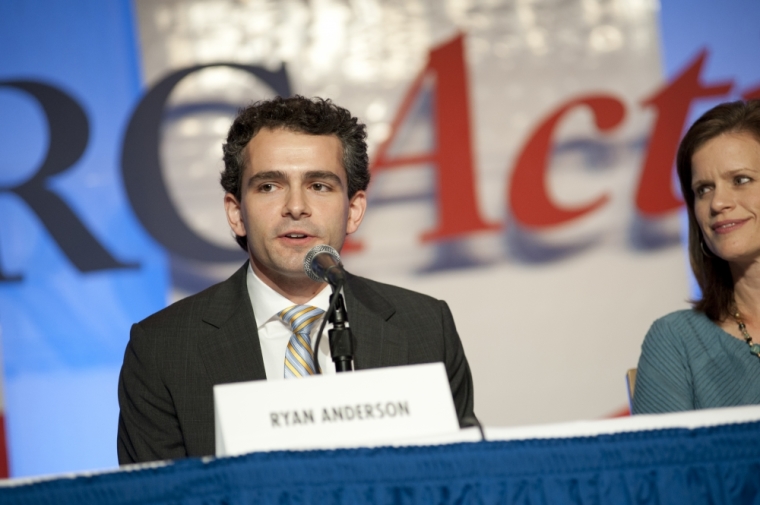 View Photos
WASHINGTON — The fight to prevent the redefinition of marriage is not over, panelists argued Friday at the Values Voter Summit.
When asked if the younger generation is a lost cause, Ryan T. Anderson, William E. Simon Fellow in Religion and Free Society at The Heritage Foundation, answered, "It's not that the young generation has heard the argument for marriage and rejected it, it's that they haven't heard the argument for marriage yet."
Anderson compared the fight for marriage to the pro-life cause. Forty years ago, the same was said about abortion, Anderson explained. Many assumed that pro-life advocates would slowly die off as younger generations would become increasingly more pro-choice. But, that is not what happened.
Instead, "we had coalitions form, we had think tanks form, we had politicians like Ronald Reagan, Ed Meese, Henry Hyde use the bully pulpit and create policies." And because of that, "my generation is now more pro-life than my parents generation. ... There's no reason why the same thing can't happen with the marriage issue," he said.
Anderson spoke about the reactions he has received from students when he goes to secular and liberal colleges and universities to speak about marriage.
"When I go speaking at these secular, liberal schools, even the people on the other side will come up afterwards and say to me, 'we've never heard a rational case for marriage.' The students on our side say, 'you know, I've always known it because the Bible says so, or the church taught me that, but now you've given me a philosophical and social science way of thinking about marriage. You've given me a vocabulary in which to talk to my secular classmates about marriage.'"
Making the argument is important, Anderson added, otherwise the next generation will be lost.
Brian Brown, president of National Organization for Marriage, and Jennifer Marshall, director of domestic policy studies at The Heritage Foundation, argued that the pro-marriage movement is not only fighting for marriage, but fighting for the right to fight for marriage.
"What we are increasingly being told," Brown said, "is that our ideas, our beliefs, our knowledge of the truth about marriage is not welcome in the public square, that we do not deserve the same right to stand up and speak publicly on marriage. ... That is profoundly wrong. That is not the way we resolve debates in this country."
Some of the issues the panelists raised were the incidences of wedding service providers being punished for declining to provide their services at gay weddings and adoption service agencies denied the right to only place kids with two opposite sex, married parents.
"We're having to defend the right to speak and to live consistent with the reality that moms and dads are different and that children need both. And to speak and to live consistent with the reality that male and female are biological realities," Marshall added.
Brown argued that if pro-marriage proponents make their case, and make it well, then more moderates will join their side.
"If those of us who understand the truth about marriage are willing to speak, lovingly but boldly, the truth that we know in our hearts, that we know through reason, that we know through faith, then ultimately others that know that truth ... they will come back to this truth," he said.
The Values Voter Summit is a yearly gathering of social conservative activists and leaders hosted by the Family Research Council in Washington, D.C.
You can watch the full panel discussion below.