'Yuri!!! On Ice' New Episodes Coming Soon?
The first season of the hit sports anime "Yuri!!! On Ice" continues to dominate the anime charts months after it was concluded in December last year. Will the recognition be enough reason for a second season to be officially announced?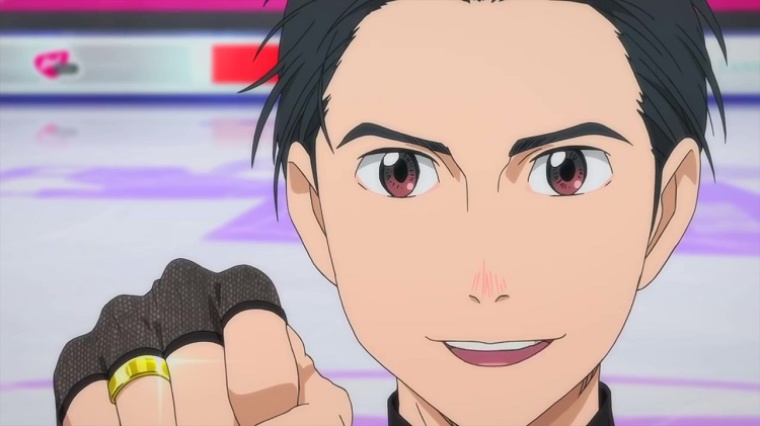 Hopes are high that "Yuri!!! On Ice" will be returning for another run after the anime series garnered recognition from domestic award-winning bodies as well as real-life professional figure ice skaters on a global scale.
The anime series' Blu-ray and DVD volumes have also been doing well in their categories in the Oricon sales chart. The fourth and latest volume that was released on Blu-ray on March 31 has reportedly sold about 33,000 units in its first week alone, making it the third chart-topping Blu-ray volume from the popular anime franchise.
The fifth disc, which will feature the ninth and 10th episodes of the anime, will be released on April 28 and is expected to top the charts like its predecessors.
With all of these successes following the conclusion of the first season, speculations are now running high that "Yuri!!! On Ice" season 2 may be coming sooner than expected. A source reports that series creator Mitsuro Kubo revealed during an all-night screening held last month that she hopes to finish writing the narrative for "Yuri!!! On Ice" season 2 within this year.
Kubo added that she already has some ideas about where to take Yuri Katsuki's story following his defeat at the Grand Prix Final, but chose to keep the details to herself for now. This hint gave fans cause to speculate that the new episodes of "Yuri!!! On Ice" may deal with some significant events from the Japanese Yuri's past that can either make or break his resolve to step back into the rink for another shot at the Grand Prix. His rivalry with his namesake, Yuri Plisetsky, fondly known as the Russian Yuri, may also find new life in the anime's next installment.
At the moment, there is still no official announcement regarding "Yuri!!! On Ice" season 2's release date, but fans are speculating that it could air sometime in October.
As a further testament to the anime series' growing popularity, retired Filipino figure skater Joel Minas recently posted a video of himself back on the rink, recreating Yuri's "In Regards to Love: Eros" performance during the pre-party for the Born to Make History: A "Yuri!!! On Ice" Fan Gathering event recently held in the Philippines.
Minas, a self-confessed fan of the anime series, was the 2010 Asian Junior National Champion and is a former member of the Philippine National Figure Skating Team, winning a total of 43 medals during his figure skating career.