5 important things to know about Roe v. Wade
Other plaintiffs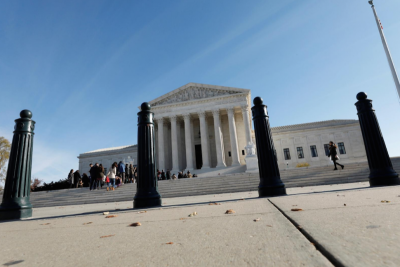 Although McCorvey, known in the court records as Jane Roe, was the most notable plaintiff in the landmark case, she was not the only one challenging the Texas law.
According to the decision, James Hubert Hallford, a licensed physician facing two prosecutions for performing illegal abortions, was granted a request to intervene in the case.
Additionally, an unnamed married couple labeled "John and Mary Doe" in the court documents had also joined the lawsuit, filing a "companion complaint."
"The Does alleged that they were a childless couple; that Mrs. Doe was suffering from a 'neural-chemical' disorder; that her physician had 'advised her to avoid pregnancy until such time as her condition has materially improved' (although a pregnancy at the present time would not present 'a serious risk' to her life)," explained the Roe decision.
Following medical advice, Mrs. Doe had discontinued the use of birth control. If she had become pregnant, she would have wanted the ability to terminate her pregnancy with the help of a licensed physician.
"By an amendment to their complaint, the Does purported to sue 'on behalf of themselves and all couples similarly situated.'"