2019 Volvo V60: The Mid-Sized Wagon With Power To Offer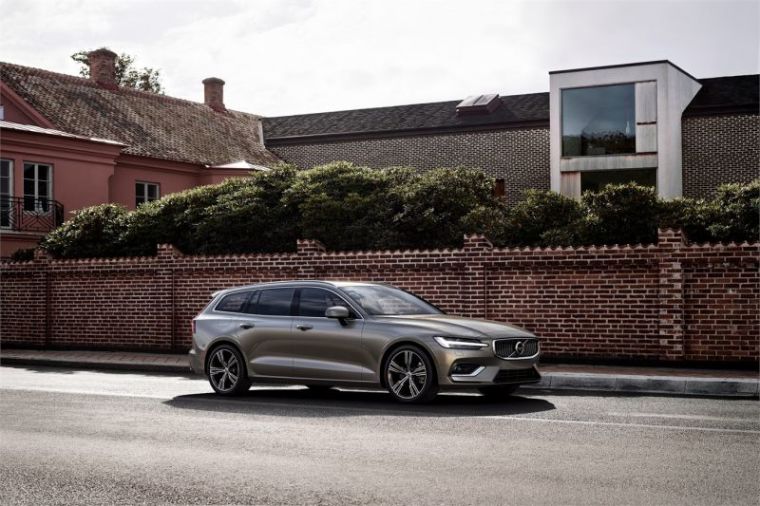 Whereas Hyundai just recently debuted their new SUV, recent reports have revealed that Volvo has joined in the fray as they have revealed the V60, a mid-sized wagon that is capable of churning out some serious power and showing off new technology and jaw-dropping aesthetics.
"The family estate driver is an important customer for our business and has been for generations," said Håkan Samuelsson, president, and CEO of Volvo Cars, in a statement. "The new V60 honors that tradition, but also takes it much further."
Volvo's senior vice president of design Robin Page also added that "the V60 really is the central point of the Volvo brand. It's refined, has a beautiful proportion and stance, yet delivers on practicality and versatility."
Considering these statements, there is a lot of hype for the Volvo V60 and if the images are anything to go by, the excitement seems to be well worth it. The Volvo V60 showcases a sleek exterior, with "Thor's Hammer" headlights capping off the finish on the front end of the vehicle. Furthermore, compared to the big V90, the V60 is almost seven inches shorter, which should be perfect for medium-sized families. Further reports also reveal that what is under the hood might make the power-hungry happy as the engine is capable of churning out 390 horsepower with the plug-in hybrid powertrain.
The Volvo V60 will come in several variants: a 340 HP T6 Twin Engine AWD plug-in hybrid, a 310 HP T6 AWD gas option, a 150 HP front-drive D3 diesel and a 190 HP front-drive D4, and a regular T5 has the option. There is a lot to expect for the Volvo V60 and there is more to find out about its capabilities. As such, more information is expected to be released in the coming months, so fans are advised to stay tuned for more updates.