7 Die in Brewery: Tragedy Strikes as Workers Get Locked Inside Cistern in Mexico (VIDEO)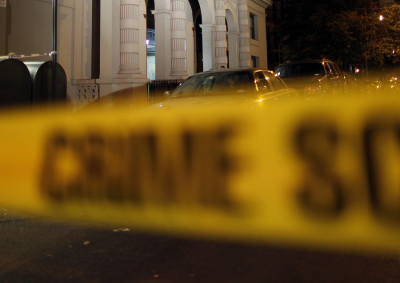 7 workers have died in a brewery in Mexico on Saturday in what appears to be a tragic accident.
Authorities in Mexico City have reported that the 7 workers died in a tank at a Grupo Modelo brewery. The workers were said to have been cleaning the tank, and it is thought likely that they may have died from toxic fumes, although investigators are still currently looking into the incident to confirm the cause of death.
A spokesperson for the company, Jennifer Shelley, has reported that the deaths occurred in "a confined area of a tank in which cleaning and maintenance work was being done."
Building manager at the brewery, Francisco Lopez Bravo, has also explained that the 7 workers got locked inside the cistern as they went about cleaning the tanks.
One Mexican publication has reported that fumes were the cause of death, although Shelley declined to comment on that report.
Management at the plant have confirmed that the brewery did continue to operate following the incident despite the deaths, and that production will not be slowed down by the tragedy.
Shelley has claimed that no other employees were in danger through the incident, and only the 7 workers shut inside the tanks were affected.
The families of the deceased workers have been contacted, and officials at the brewery have said that it plans to support them through the difficult time. A statement released has said, "Modelo is deeply sorry for this incident and will support the affected families permanently."
The brewery has been in operation in Mexico City since 1925, and brews a number of popular beers including Corona. The brewery is also in the process of being sold to Anheuser-Busch InBev.
Here is a video giving a brief inside look inside a brewery: