'Agents Of S.H.I.E.L.D.' Season 2 Midseason Premiere Date, Plot Rumors: Trailer Reveals Inhuman Side to Characters
'Agents Of S.H.I.E.L.D.' Season 2 Midseason Premiere Date, Plot Rumors: Trailer Reveals Inhuman Side to Characters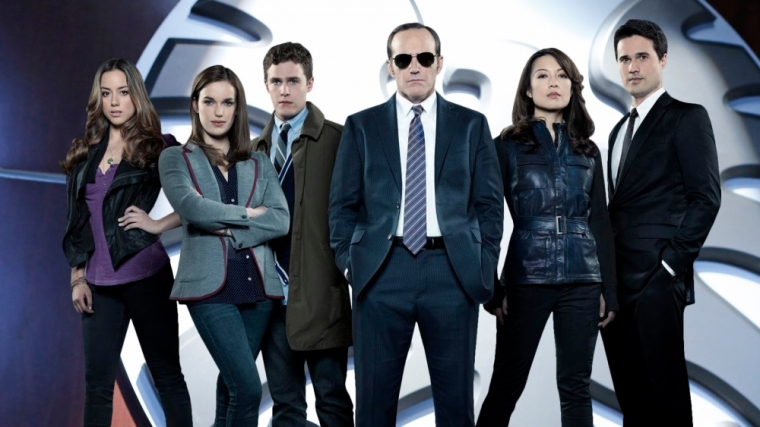 The new trailer for Marvel's "Agents of S.H.I.E.L.D." introduces Inhumans storyline to the show.
The show's midseason finale featured Skye finally being revealed as the character from the Marvel comic books known as Quake. The trailer focuses on Skye as she appears to experience drastic changes stemming from the terrigenesis process she has undergone.
A question posed in the trailer simply says, "What have they become?"
She is seen in the trailer saying, "There's something very wrong with me," indicating her character is not familiar with the changes she is experiencing.
Skye maybe having difficulties dealing with her new powers, but the same is not true for Raina. It appears Raina has taken a turn for the worse and transformed into a monster.
In addition to the new changes coming to Skye and Raina in the show's midseason return, new characters are also set to join the cast.
Blair Underwood will be joining the show when it returns. He will have a recurring role on the show as the ex-husband of Melinda May, according to Screen Rant.
Edward James Olmos will also be a new cast addition to "Agents of S.H.I.E.L.D." He is set to play antagonist Robert Gonzales.
A more notable addition, in terms of what his character could mean for the show, is Luke Mitchell's character Lincoln. The Lincoln character will be one of the Inhumans featured on the show, and the reason behind his significance is because he now figures to be a prominent fixture on the show after the revelation of Skye's identity.
Clark Gregg, playing Agent Coulson on the show, commented on the new developments: "Inhumans represent a different chapter."
"Agents of S.H.I.E.L.D." returns March 3, according to Nerdist.