Almanac Winter: 'Bitterly' Cold Season Coming, First February Days 'Red-Flagged' for Storm (VIDEO)
According to a 222-year-old weather prediction book, people across the country should star unpacking their sweaters now because its going to be a cold winter.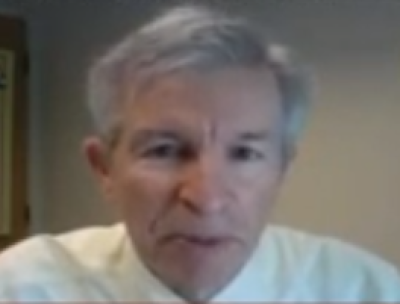 "The "Days of Shivery" are back! For 2013–2014, we are forecasting a winter that will experience below average temperatures for about two-thirds of the nation," the Maine-based Farmer's Almanac, which has been in circulation since 1818, predicts in its most recent weather guide.
The report, to be published in the 2014 Farmer's Almanac, predicts a "bitterly" cold winter that is above the norm for most of the East Coast. Other areas are also expected to suffer from unusually chilly temperatures, excepting the far Southwest area. A second Farmer's Almanac, referred to as the "old one" and based out of New Hampshire, has made a similar prediction.
"Sweaters and snow shovels should be unpacked early and kept close by throughout the season," Janice Stillman, editor of the Old Farmer's Almanac said according to the Daily News.
"We think most of the country is going to see a colder and snowier winter," contributing editor Tim Clark said in an interview with the Weather Channel.
And one thing the cold weather is sure to affect is the Super Bowl. On Feb. 2, 2014 the NFL game will head to the outdoors for the first time in years.
Unfortunately for those fans, the Farmer's Almanac has just predicted an unusually cold winter season with a massive storm expected to hit within the same time frame that the Super Bowl has been scheduled.
"Significant snowfalls are forecast for parts of every zone. Over the Northeast and Mid-Atlantic states, we are 'red-flagging' the first ten days of February for possible heavy winter weather," Caleb Weatherbee wrote in an Almanac report Sunday.
"We are forecasting stormy weather for this, the biggest of sporting venues. Even if we are off by a day or two with the timing of copious wind, rain, and snow, we wish to stress that this particular part of the winter season will be particularly volatile and especially turbulent.," said Caleb Weatherbee in a "newer" Almanac report last month.
Pitted against the Old Almanac, Old Almanac editor Tim Clark says "Let it snow!" Why? Because he's a New England Patriots fan and the team
"I hope that my team, the New England Patriots, is going to get there we are a very good cold weather team!" Clark told the Weather Channel.