'Almost Human' Canceled: Season 2 Petition Started to Save Show
'Almost Human' Canceled: Season 2 Petition Started to Save Show
Fox's new futuristic cop show "Almost Human" was canceled on Tuesday after its inaugural season. It seems low ratings were the cause of the show's premature end. However, fans for the show are speaking out. A petition has been drafted, and is gaining signatures, as fans hope to convince Fox to give the show a second chance with a second season.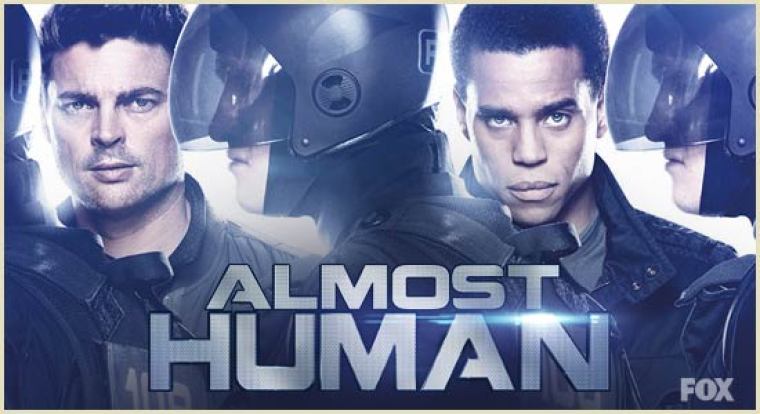 According to Variety, "Almost Human" premiered to good ratings, with 9.1 million people tuning into the first episode. However, the second episode saw a huge dip, with just 6 million watching, and it appears that the show never got back to their original numbers. The season finale of the show only received just over 5 million viewers.
But the drop in numbers has not deterred die hard fans, who believe the show is worth saving.
Emma Williams, a fan in Sydney, Australia, drafted a petition and listed her reasoning for saving the show.
"It is an amazing show with so much potential. I adore the cast, the chemistry between the leads, the interesting side plots as well as the arching plotline of the season, the ingenuity of technology which bring to the foreground so many issues that can occur was we proceed into the future and the special effects that create these technologies. I have never been so excited to watch a show every week as much as I have been excited to watch Almost Human," Williams wrote as an introduction to the petition.
As of this article's publication, the petition had earned just under 3,000 signatures. According to the online petition, Williams has set a goal of 100,000 signatures. Upon receiving that number of signatures, she will send the petition to Fox.
Many fans are adamant in their support of the show, as evidenced by the comments left on the petition website.
Patt Darrow from Tucson, AZ wrote, "My entire family loves this show. There isn't any other shows on TV that we all watch together."
And Christine L from New York City wrote, "It's a good drama show with so much potential and offers an interesting perspective on a foreseeable future!"
Are you a fan sad to see Fox's "Almost Human" go? Sign the petition here.