A&M Freshman Killed: College Football Players Polo Manukainiu, Gaius Vaenuku Killed in Car Crash (VIDEO)
A Texas A&M freshman and a Utah football player friend have been killed in a car crash in New Mexico, authorities have confirmed.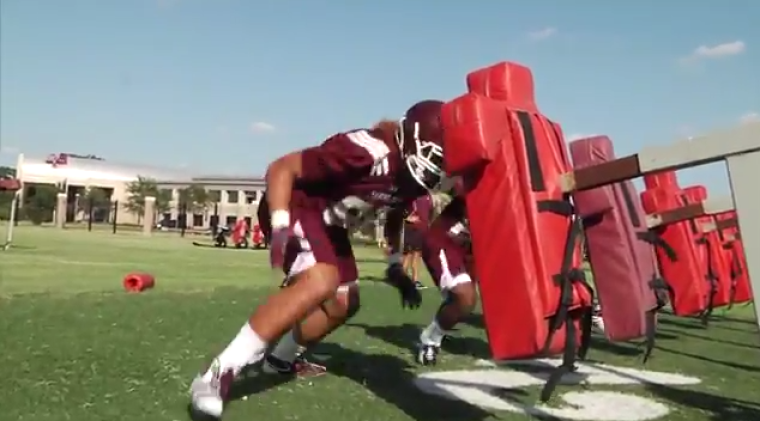 Texas A&M defensive lineman Polo Manukainiu, 19, and incoming Utah defensive tackle Gaius Vaenuku, 18, were killed along with 13 year old Andrew Uhatafe when their sports utility vehicle ran off the road on U.S. Highway 550 in Sandoval County, New Mexico on Monday. Their vehicle is said to have rolled over numerous times before coming to a stop.
Texas A&M head football Coach Kevin Sumlin said of Manukainiu, "We lost a terrific young man. Polo was loved by his teammates and coaches. Anyone who came in contact with him was struck by his sense of humor and smile. My heart aches for his mom and family members."
A Twitter message was posted by Manukainiu on Monday evening saying: "22 hour drive back to Texas on no sleep. Oh my."
Authorities have confirmed that alcohol was not a factor in the accident. However, they also added that no one in the vehicle was wearing a seatbelt except the driver.
Reports have described that Manukainiu and Uhatafe were thrown from the vehicle in the crash and were pronounced dead at the scene. Vaenuku, meanwhile, was found alive but died in an ambulance as he was being rushed to a local hospital.
Two other passengers survived the crash; offensive tackle Salesi Uhatafe, who is an incoming Utah freshman, and his father, Salesi Uhatafe Sr.