'Anastasia' Live-Action Adds 'Legends of Tomorrow' Star Brandon Routh As Czar Nicholas Romanov
Brandon Routh has been cast in the "Anastasia" live-action fantasy movie. The actor, best known for his role as Superman in "Superman Returns" and Ray Palmer/The Atom in "Legends of Tomorrow," will play the role of Czar Nicholas Romanov.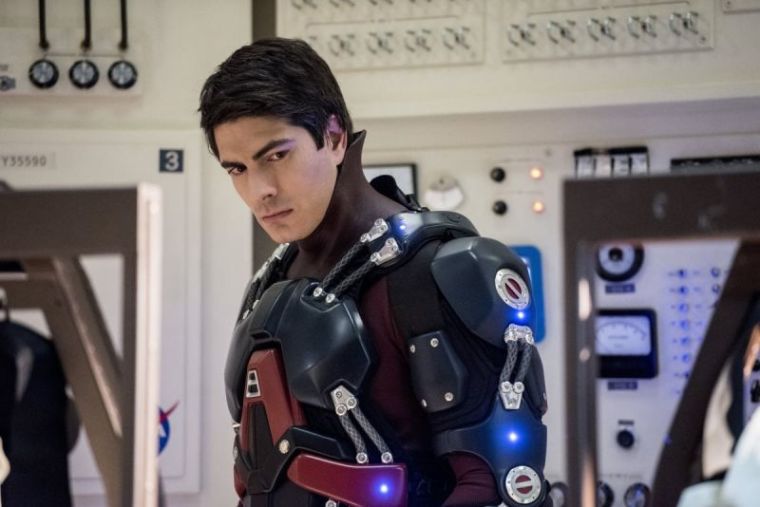 "Anastasia" began filming last summer in Kentucky with 14-year-old Emily Carey playing the titular role. Routh will play her father in the re-imagination of the life of the Russian Empress.
Blake Harris wrote the screenplay that he's also directing. "Anastasia" will follow the empress after she escapes from Russia in 1917.
She ends up in a portal that brings her to 1988 in America. She befriends Megan, a young American girl (Amiah Miller), who helps her go back to save her family in Russia.
Routh will begin shooting his scenes on "Anastasia" this April. It will be staged in the palace before the Russian revolution.
In actual historical accounts, Vladimir Lenin overthrew the Czar of Russia in February 1917. The Romanovs were executed the following year but various accounts over the years suggested that Anastasia actually escaped capture and re-established her life in America.
"Anastasia" also stars Armando Gutierrez, Eli Lipnik, Peter Lees, and Bret Jones. Gutierrez helped Harris develop the movie's concept. The film is expected to be in theaters this year.
Meanwhile, Routh and his co-stars on "Legends of Tomorrow" will finally welcome John Constantine (Matt Ryan) in an episode airing Monday, Feb. 12, at 8:00 p.m. on The CW. The Legends crew will help the demonologist exorcise an important person at a psychiatric hospital.
"We have a fun little scene at the end of the episode," the actor told Comic Book about the upcoming episode. "I think Ray is interested in the supernatural aspect, something he doesn't understand," Routh further said. "I think he's intrigued by everything — and Ray always does well with characters who are opposites to him."