Apple's gamble pays off as iPhone SE demand is a 'surprise hit'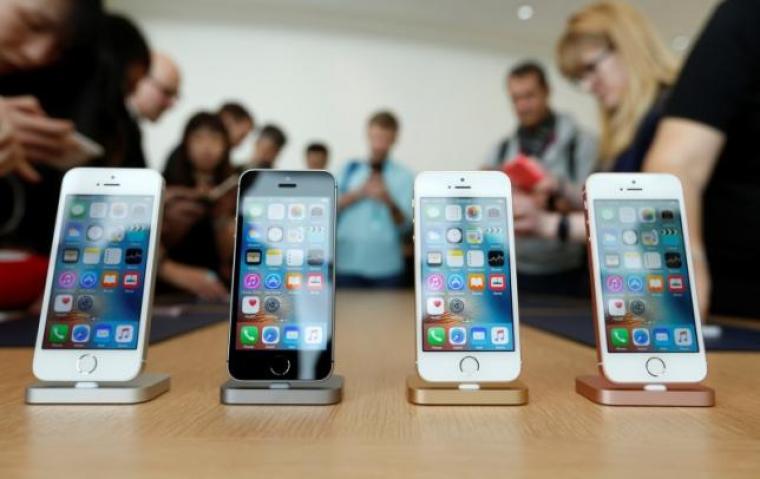 Demand for Apple's iPhone SE is exceeding supply, the company revealed in Tuesday's earnings call. Although sales of the new iPhone isn't represented in the company's fiscal second-quarter results yet, Apple's comments suggest demand outstripped forecasts.
"Demand has been very strong and exceeds supply at this point but we're working hard to get iPhone SE into the hands of every customer who wants one as quickly as possible," Cook said on the conference call.
Apple is lagging behind on supply, thanks to an unexpected strong demand for the iPhone SE, a scenario that hasn't happened in a while, observes MacWorld. CNET reports those wishing to order any variation of the iPhone SE through Apple's online store will need to wait two to three weeks, while it is unavailable for in-store pick up at almost every major city in the United States.
"The iPhone SE, we're thrilled with the response that we've seen on it," Cook said. "It is clear that there is demand there, even much beyond what we thought, and so that is really why we have the constraint that we have."
The iPhone SE became available to the market on March 31 and Apple CEO Tim Cook said they're seeing "terrific customer response" in this quarter so far. He added that the new iPhone's smaller display and lower price puts the company in a "better strategic position" in attracting more customers. Cook reveals that the iPhone SE is attracting people who aspire to own an iPhone but have been deterred in the past by the expensive price tag.
Apple's iPhone SE starts at $399 and offers pretty much the same features as the bigger iPhone 6S. The company's decision to release a smaller iPhone amid the smartphone's market "bigger is better" mantra was seen as a gamble by some like CNET but apparently the gamble has paid off.