'Atomic Blonde' Final Trailer Stars Charlize Theron
'Atomic Blonde' Final Trailer Stars Charlize Theron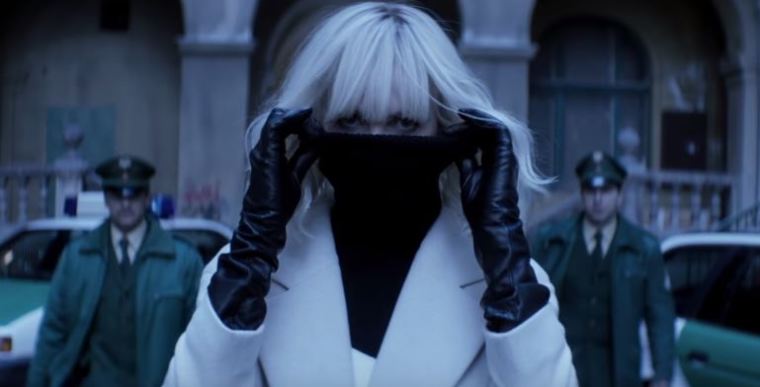 Universal Pictures has recently released the final trailer for the upcoming film "Atomic Blonde," which stars Hollywood actress Charlize Theron.
The trailer introduces the audience to the story of Lorraine Broughton (Theron), a lethal MI-6 agent who is the crown jewel of Britain's Secret Intelligence Service. The agency's best operative is instructed by her superior (John Goodman) to track down a double-agent who has been targeting the agency's operatives assigned in Berlin, Germany.
"Remember, trust no one," Goodman's character warns Broughton in the trailer.
In fulfillment of her mission, she meets her designated contact — a man named David Percival (James McAvoy) — who helps her navigate her way throughout the destabilized city.
"Berlin has its own set of rules," Percival tells Theron's character.
In the final trailer released for the forthcoming action-thriller spy film, Theron is seen beating up bad guys from one scene to another. Footage shown in the video are not entirely new as most of the clips were already shown in previous trailers. Nevertheless, the teaser is packed with plenty of action that director David Leitch is known for.
Leitch, who is known for co-directing the first "John Wick" movie and is currently helming the upcoming "Deadpool" sequel, adapted "Atomic Blonde" from the screenplay written by Kurt Johnstad. The premise of the film is drawn from the Oni Press graphic novel written by Antony Johnston and illustrated by Sam Hart.
The upcoming film also stars John Goodman ("Kong: Skull Island"), Eddie Marsan ("The World's End"), Til Schweiger ("Inglourious Basterds"), Sofia Boutella ("The Mummy") and Toby Jones ("Captain America: The First Avenger").
As for Theron, who is an Academy Award-winning actress, this is not the first time that she played a role in an action flick, having portrayed a powerful woman equipped with lethal skills in movies like "Hancock," "Mad Max: Fury Road" and "The Fate of the Furious."
"Atomic Blonde" is set to hit the big screen on July 28.