'Avengers: Infinity War' Rumor: New Theory Turns This One Character's Fate Around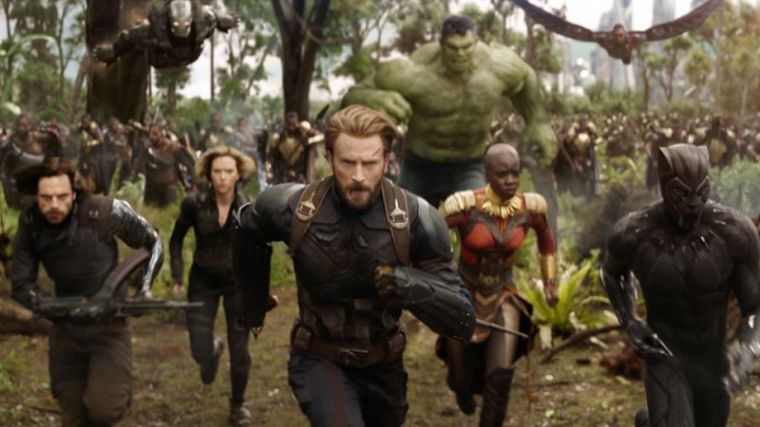 "Avengers: Infinity War" left fans with so much to talk about, and three weeks into the cinemas, people are starting to talk about Hulk.
There was less Hulk smashing in "Avengers: Infinity War" than fans have expected. After Hulk takes a beating from Thanos in the first few minutes of the film, the green monster no longer shows up.
The rest of the film just featured Bruce Banner, who tries to summon his alter ego to help with the fight but to no avail. The general consensus was that Hulk was scared to fight after what he went through with the Mad Titan.
This may not be the case at all. There is a theory going around that the Banner that fans followed throughout the rest of "Avengers: Infinity War" is not Banner at all, but Loki.
While this can be easily written off as something for fans of Thor's conniving brother to hold on to after watching him seemingly die at the hands of Thanos early in "Avengers: Infinity War," a supporter of the theory, journalist Josh Dickey, argued it is actually possible.
"Loki's dagger sneak attack on Thanos was feeble. He knew it wouldn't work. Heimdall also knows Banner can probably survive anything Thanos throws at him in the short-term. On Earth, Banner is acting loopy. Can't hulk out. Deception more useful now than force. Banner is Loki," he wrote.
"I did not conceive of this theory, but the more I tumble it around, the more I think it's at least possible. Or was at least an escape hatch they intentionally left open," he went on to write.
Indeed, it sounds like something Loki would do. He has proven time and again that it is very difficult to trust him. He can also be cunning, so it would not be all that impossible that he saved himself in "Avengers: Infinity War" by taking the former of Banner.
One wrinkle in this theory is that during the battle in Wakanda, Banner used the Hulkbuster to join the fight. When he attempted to summon him once again as the armor suit could only handle so much, Hulk briefly appears to yell "no" indicating he would not show up, which leads to the two arguing briefly.
Dickey provided an explanation for that "Avengers: Infinity War" moment, too, saying that it just goes to show how Loki is committed to the part. "Loki knows Hulkbuster is watching and that Stark will DEFINITELY run back the tape when the smoke clears," he argued.
Another user, a writer by the name of Bob Clark, provided another insight — the possibility that Loki may have thought that he has enough power to become the Hulk, but that there were limitations he failed to get through, which is why he cannot transform into the green Avenger.
"Avengers: Infinity War" emphasized that Loki's death is "final" this time, referencing to the times that he turned up alive when it seemed like he was a goner.
The reminders that his death was permanent seem to have been understood differently by fans as some thought it was Marvel's way of saying the character has run out of luck and has died for real this time around while others think it has to be reverse psychology.
While this theory is definitely tempting especially for those who refuse to believe they have seen the last of Loki, whose death is just one of the many in the film that seemed final, fans shouldn't hold their breath as this was more about Hulk.
"Avengers: Infinity War" co-director Joe Russo indicated during the "Happy Sad Confused" podcast that Hulk was not shaken up by his showdown with Thanos, it's just that he just "had enough" of saving Banner.
"I think people have interpreted it as Hulk's scared. I mean, certainly, that's not a – I don't know that the Hulk is ever... he's had his ass kicked before, and he loves a good fight," he explained.
"But I think that it's really reflective of the journey from Ragnarok. Is that these two characters are constantly in conflict with each other over control. And I think that if the Hulk were to say why, it'd be [that] Banner only wants Hulk for fighting. I think he's had enough of saving Banner's a--," he went on to say.
"Avengers: Infinity War" is still in theaters.