Bioware Announces 'Dragon Age: Inquisition' Game of the Year Edition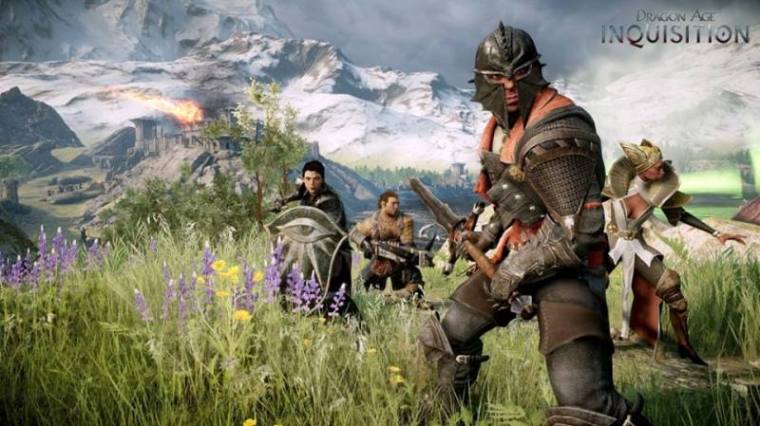 Bioware earlier announced "Dragon Age: Inquisition" will be getting a Game of the Year Edition to be available via disc.
Canadian game developer Bioware and its publisher Electronic Arts announced last week it will be outing its "Dragon Age: Inquisition" Game of the Year Edition containing all the action-adventure RPG's storyline and gameplay content, including its expansion packs, as well as weapons and bonus gear.
Players will get access to "Jaws of Hakkon" with its encompassing new arena and quests, "The Descent" with its huge dungeon and dwarf-themed storyline, and "Trespasser," with its climactic finale which premiered September 8.
The full game will be accessible on the Game of the Year Edition disc, however, the bonus content, as well as the DLCs will need to be downloaded via several codes, a post on the game's Twitter account said.
With the three DLCs and the bonus content, gear, and tools, the "Dragon Age: Inquisition's" GOTY Edition is likely to encompass a lot of codes and several hours of download time for players to get access to everything the developer and publisher are promising for this edition.
Apart from the three expansion packs, all content bundled with the game's Deluxe Edition, including the "Spoils of the Avvar" and "Spoils of the Qunari" packs will be included in the GOTY Edition.
Geared for PC, PlayStation 4, and Xbox One, players will be looking at downloading from between 40GB to 50GB of data.
Players with slow connections or limited data caps may have to settle for the game content in the GOTY Edition disc if they don't want the hassle of having to acquire all the codes and go through the lengthy download process.
While "Dragon Age: Inquisition" GOTY Edition may be relatively inexpensive at $59.99, with its meaty content, DLCs, new gear, weapons, mounts, and other bonus material, the only caveat may be the download time that may cause players to go over their broadband limits.
"Dragon Age: Inquisition" Game of the Year Edition is scheduled for launch on October 6.