British Biotechnology Firm Uses HIV to Kill Cancer Cells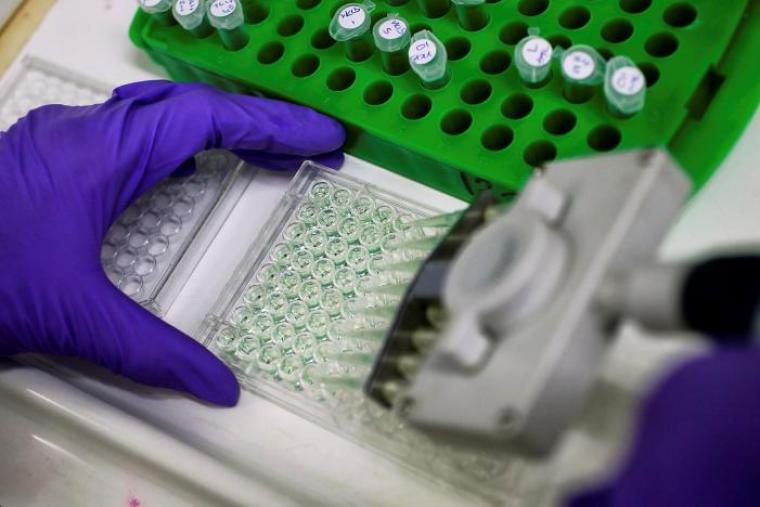 A pioneering new trial offers new hope in the fight against cancer by re-wiring the HIV to destroy tumors. A child patient made an extraordinary recovery from a severe form of leukemia using this revolutionary treatment which offers new hope in the fight against the fatal disease.
Emily Whitehead was just six when she underwent three rounds of chemotherapy. But the sessions failed to treat her Acute lymphoblastic leukemia, leaving her parents with no other option but to put her in an experimental program using HIV to destroy cancer cells.
Emily became the first patient in the world to receive a new kind of gene therapy developed by British biotech firm Oxford BioMedica. The treatment uses a disabled version of the virus to reprogram the genes of T-cells which are injected back into the body to fight and kill cancer.
Kyriacos Mitrophanous, chief scientific officer at BioMedica explained how the breakthrough treatment works. "We take the HIV virus and strip out all the bits that cause the disease but retain the capabilities of getting genes and DNA into cells," he said.
Disabled HIV is used because the virus is good at transmitting genetic material into T-cells. The reengineered cells can stay in the body for years. Emily is back to full health within weeks after just one injection of the treatment and has been cancer-free for five years.
Promising as the treatment may appear to be, it isn't perfect. During early trials, one child who also underwent the T-cell treatment didn't do well and relapsed two months after the experiment. Even Novartis, which is supporting the project, recorded an 83 percent success rate among tested children.
However, the results seemed to have satisfied the Food and Drug Administration that it is working for its approval in the U.S. where the treatment is seen to cost $395,000. "Parents are scrambling to get this drug in the U.S.," said John Dawson, chief executive of BioMedica which will get a royalty for each treatment.