'Dragon's Dogma Online' Release Date News: Capcom Launches First Trailer
'Dragon's Dogma Online' Release Date News: Capcom Launches First Trailer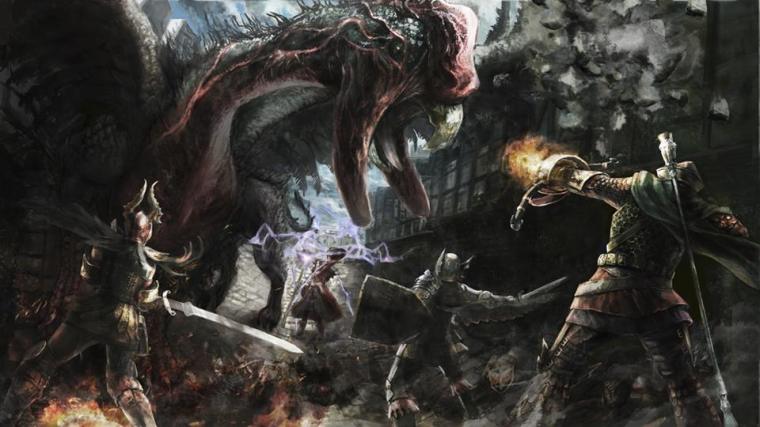 Capcom unveiled the first trailer of role-playing game, which is "Dragon's Dogma Online."
In the clip, there are groups of players in different categories that are backing each other up to battle enemies such as dragons and monsters. Locations where the players can gather and strategize were also shown in the video.
The player is dubbed as an "awakened" character located in a region named Lestaria. There is also a Quick-Matching feature but details about it are not yet officially revealed.
Gamers can divide themselves into four or eight groups and collaborate. They will travel all around the world together and fight of enemies. "Dragon's Dogma Online" can support a total number of 100 players and navigate a vast environment.
The monsters can become powerful as the game progresses. Players can choose between four jobs namely Hunter, Priest, Fighter and Shied Sage. The "character creation system" will also allow the users to customize their preferred character.
Capcom has also promised that upgrades will be available for "Dragon's Dogma Online" in the near future. This will pave the way for more missions and "limited-time quests" that will make the game more exciting.
As with all online games, "Dragons Dogma Online" will have a chat and party function. Unfortunately, developers revealed that the game will only be available in Japan and it will not be published in the West.
However, things may change depending on the fans' reception, We Got This Covered reported.
The game is connected to "Dragons' Doggma" that was released in 2012 and "Dark Arisen" that was launched in 2013. Players have been requesting for a follow-up game ever since. "Dragon's Dogma Online" is produced by Miane Mastukawa and "Resdient Evil" deveoper Hiroyuki Kobayashi.
"Dragon's Dogma Online" will be launched in Japan later this year. The game will be available for PlayStation 3, PlayStation 4 and PC.