Carman Is Cancer-Free Once Again, Praises God and Thanks Fans for Prayers
Contemporary Christian singer Carman Licciardello, known simply by his fans as Carman, got another medical scare this April, just days before he was scheduled to record a song about his cancer healing testimony.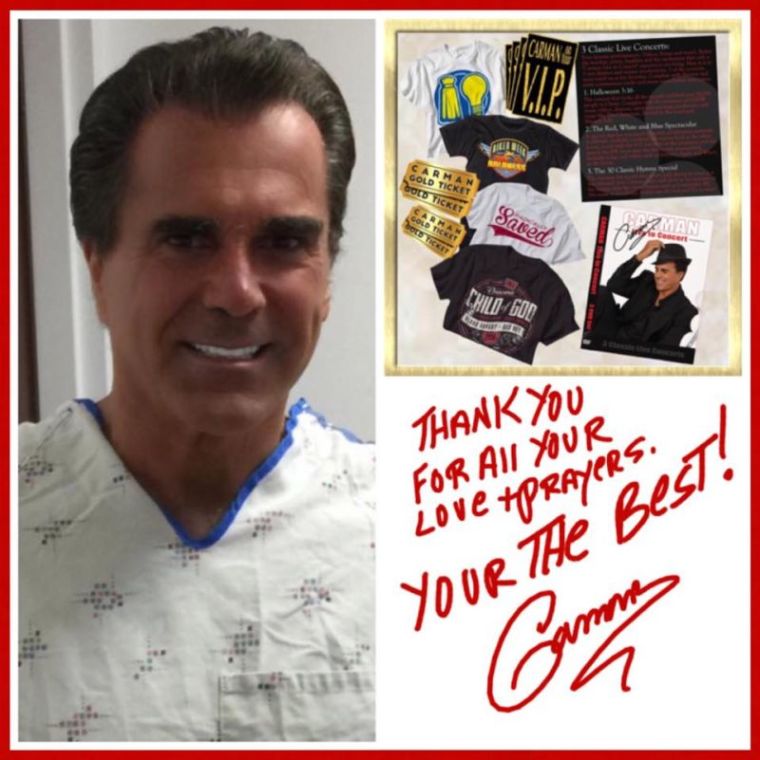 It was a terrifying experience for the singer, who was first diagnosed with myeloma back in February 2013, according to Charisma News. Carman beat that cancer, attributing this to the prayers from his fans. But then a tumor was found in his body, and he called it a "well timed attack" from the devil.
He then asked his "ninja prayer warriors" to do the same thing again.
On May 18, the Christian singer gave his fans a welcome news on Facebook: "THE TUMOR IS BENIGN. I'M BACK! Yes it was scary. Coming to the end of my estimated remission time, getting a tumor, needing surgery, the delays on the surgery day, waiting for the results. Lord, I think I got grey hair on my knuckles. But the results came back CANCER FREE!"
Carman's fans celebrated the good news and offered tons of inspiring messages for him. "Thank you Lord! Carman it's so great to see some good news for a change! So many hurting people these days. It's refreshing to see God still works in miraculous ways.
May He bless you in incredible ways as you bring out your new album!!" a fan wrote.
"God got you in His hands. Lots of work to do for Him my friend, praise Him!" another added.
Earlier, Carman said his cancer battles were no joke, noting that the disease brings so much pain and misery on the victims. What's worse for men is that they don't often share their pains and struggles. That's why he decided to share everything about the ways to cope with cancer to bring encouragement to the sufferers.
"We share our defeats and victories. We battle together through our fears and our faith," he said, adding that "we carry on because others depend on us."