CDC Report: Why People Should Stay Away From Swimming Pools if Possible
CDC Report: Why People Should Stay Away From Swimming Pools if Possible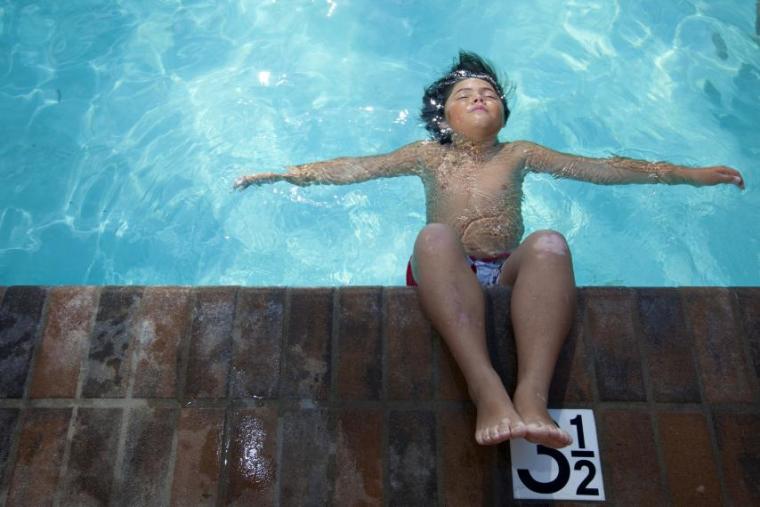 It's that time of the year again where people all over the country head over to those crystal-clear swimming pools to disperse off the summer heat. It's not that their intention is to spoil the fun from everyone, the Centers of Disease Control and Prevention (CDC), however, has a thing or two to say about these artificial bodies of water.
CDC indicates in their report that a number of these so-called "public aquatic facilities" like swimming pools, hot tubs, lazy rivers and water playground are being notified for immediate closure in violation of the health and safety guidelines.
Spearheaded by the Network for Aquatic Facility Inspection Surveillance (NAFIS) of the CDC, the violations said to be committed by these establishments range from unconditional pH level of the water, improper application of water disinfectant solution, as well problematic facility equipment.
The inspections were done either routinely, by complaint or by follow-up. The routine inspection, done by NAFIS, is being conducted up to thrice in a year. Complaint inspections, on the other hand, are done in response to a specific complaint. Meanwhile, follow-up inspections are being conducted to check if previous violations were already addressed by the establishment.
Majority of violators are those operating in kiddie pools and wading pools. According to the report, one in every five of these establishments got shut down due to alarming disinfectant concentration in water as well as the pool chemical safety level.
Poor chemical pool maintenance which is often associated to respiratory distress or burns among users often leads to disability or even death to persons of all ages but more among young children.
Aside from these harmful effects, there's drowning which, in the U.S. alone, accounts for more than 4,000 cases of death due to the said injury. Non-fatal drowning, on the other hand, would often result to severe disabilities both mentally and physically, CDC added.
As a rule of thumb, swimmers should make sure to take a shower before taking the dip. For small children and those who are not quite confident with their swimming skills, supervision is advised.