Check Out the Ideal Spots in New York for Watching Macy's 2018 Fourth of July Fireworks Show
This year's show is expected to start at around 8 p.m.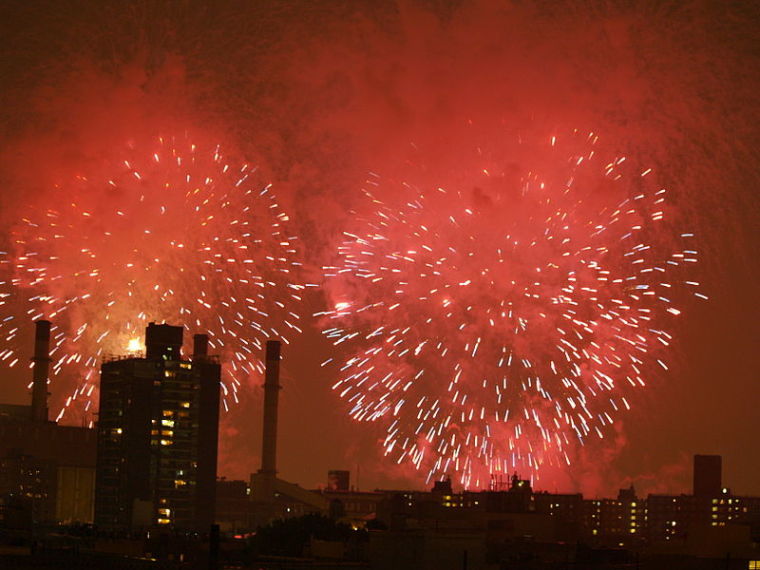 Macy's Fourth of July Fireworks Show has been a staple of living in New York for decades, and this year's edition figures to be even more spectacular.
Macy's is pulling out all the stops for this year, with 20 new shells and effects for people to watch out for and approximately 3,000 of those in total will light up the sky over the course of the 25-minute show.
For those who want to make sure that they will be able to marvel at every gorgeous explosion in person and with their own eyes, there are some places in New York that will be ideal for viewing.
First and foremost, with the event taking place along the East River, that should be the number one spot people try to go to if they do not want to miss anything.
Now, if being near the East River is not possible, the folks at NBC New York have some other suggestions for places people can go to for viewing purposes.
Folks keen on spending some time relaxing and gorging on some delicious delicacies ahead of the fireworks display can head on over to Coney Island.
People who don't want to constantly crane their necks upward just to catch the fireworks in action should consider heading over to One World Trade Center and find a good spot in the observatory to enjoy a bird's eye view of the proceedings.
Lastly, the people who are looking to enjoy a low-key Fourth of July celebration can make the trip to Grand Ferry Park, spend the next few hours with their family and friends and just watch the fireworks light up the sky.
Numerous options are available to New Yorkers looking to enjoy Macy's 2018 Fourth of July Fireworks Show, and it's up to them to figure out which one they like.