Chelsea vs Manchester City Live Stream Free Football: Watch Online English Premier League Soccer (11AM ET)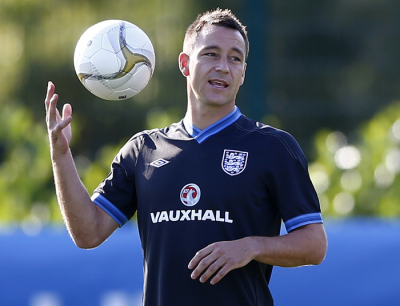 Chelsea vs Manchester City is a huge game taking place on Sunday in the English Premier League, with the London club looking to experience an upturn in results following the sacking of boss Roberto Di Matteo following their humiliating defeat in Europe in mid-week. The game will kick off at 11 a.m. ET and can be watched online through free live stream (details below).
Following a torrid run of results Chelsea owner Roman Abramovich's patience finally ran out this week when the Blues were smashed by Juventus in Italy; meaning Chelsea are highly likely to become the first ever Champions League title holders to be knocked out in the group stages of their title defense.
Swiftly after that result Di Matteo was fired ruthlessly, despite having led Chelsea in a revival last season, winning the FA Cup as well as the Champions League for the first time in Chelsea's history. But a bad run of form that has seen them slip down to fourth place in the EPL, and be on the verge of Champions League elimination has ensured Di Matteo was shown the door.
New boss Rafael Benitez is an interesting choice to succeed Di Matteo, and it's accurate to say that many Chelsea fans were less than happy with the appointment. But the ex-Liverpool manager will be linking up again with Fernando Torres, and Abramovich will be hoping that he can finally inspire him into the form that saw him wreck havoc on Premier League defenses for the north-west club.
In total, Di Matteo was manager of Chelsea for just 262 days, which seems extremely low. However, his predecessor, Andre Villas Boas was only manager for 256 days. Chelsea now have had nine managers in eight years, and are paying out compensation packages to fired managers to the amount of approximately $90 million, according to BBC Sport. In fact out of the six managers Chelsea have had since Jose Mourinho amazingly only one has been in the Chelsea hot seat for longer than Di Matteo – Carlo Ancelotti was boss for a year and 326 days before being given the boot.
On Sunday Torres could be instantly returned to the starting line up, having been dropped to the bench by Di Matteo for the Juventus game. The Spanish striker has been having a goal drought of late, and a fresh approach could do him good.
However, both John Terry (knee injury) and Frank Lampard could miss out on this massive EPL match up.
Meanwhile, for Manchester City, manager Roberto Mancini will be analyzing Vincent Kompany prior to kick off to see if he can recover from his knee problem in time for the game. Mario Balotelli may also be back following a back issue.
Chelsea have won six of their last seven home games with Manchester City, and the teams have not played out a draw in the EPL since 2005 – a run stretching 14 league games.
Chelsea vs Manchester City will kick off at 11 a.m. ET and can be watched online through free live stream by clicking here.