Chris Brown and Nicole Scherzinger Not Romantically Involved, Says Singer
Chris Brown, Grammy Award-winning R&B star, was recently rumored to be romantically involved with former Pussycat Doll singer Nicole Scherzinger after images surfaced of the two getting close at a nightclub, but now Brown's representatives are denying the claims.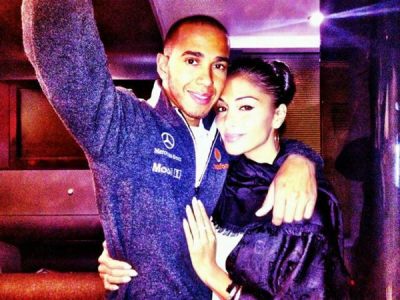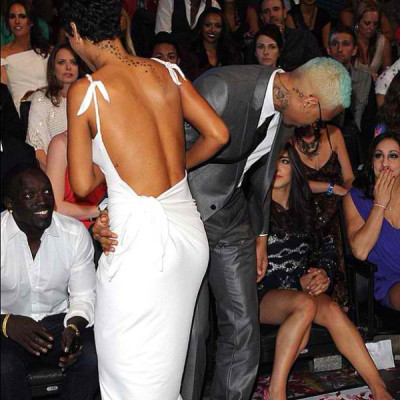 When images surfaced of the pair in close proximity and leaning in for what several media sources reported was a kiss, Brown's representatives stated that the entertainers were nothing more than friends.
"There is nothing going on between Chris and Nicole. They were not kissing," Brown's representatives said in a Hollyscoop TV report. "They have been friends for years and they were talking in a nightclub that had loud music playing."
The rumors began to form when Brown, 23, and Scherzinger, 34, were spotted at the Supperclub in Hollywood, Calif., to host his Black Pyramid clothing line party on Tuesday night. While the two were pictured with their faces close to one another, Scherzinger is reportedly dating Formula One race-car driver Lewis Hamilton.
The former Pussycat Dolls member who currently hosts "X-Factor U.K." has also denied that she was canoodling with Brown.
"There is absolutely no truth to the ridiculous story. The photos that have surfaced are old friends who were trying to talk at a very loud club," Scherzinger's representatives told TMZ.com. "I guarantee there will be no photos of them kissing."
While the rumors of a romance between Brown and Scherzinger was sparked after the party on Tuesday, Rihanna sent cryptic tweets on Wednesday.
"I don't get bitter, I just get better," Rihanna tweeted. "Don't waste your time worrying about people who don't worry about you."
However, the Barbadian pop star made it clear that she publicly supported Brown when he was due to appear in court days earlier.
"I'm praying for you and wishing u the best today," Rihanna tweeted Brown as he approached his court date stemming from a domestic dispute that occurred between the pair three years ago.
"Thank u so much," Brown responded to his ex-girlfriend that is rumored to be working on a close friendship with him after the two exchanged a kiss at the 2012 MTV Video Music Awards earlier this month.
Chris Brown and Rihanna Kiss On the Lips at VMA's 2012