'Criminal Minds' Season 10: Episode 22 Recap, 'Protection'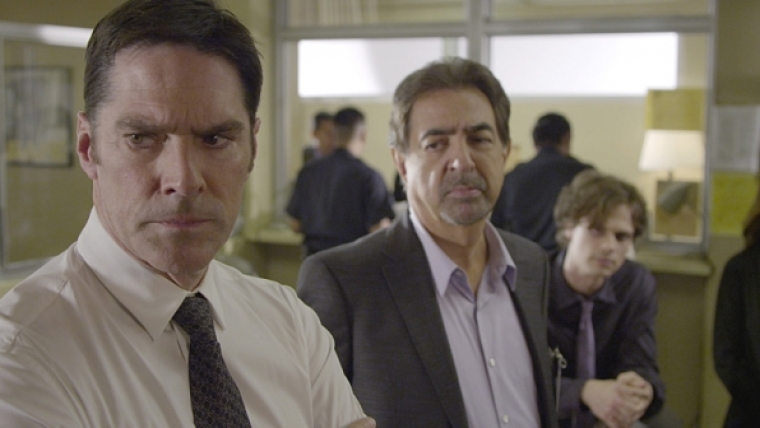 This week on "Criminal Minds," the BAU find three victims who were shot to death in Los Angeles, and they search for a vigilante UnSub.
The episode begins with Danny coming home with blood on his face, and waiting for him are Patricia and Milena who asks what happened to him. It's clear that the two women are figments of his imagination, and Danny complains of a headache. Milena assures him that the right thing to do is always the hardest, and he's doing the right thing.
At the BAU, they find out that there have been three shooting victims throughout the city in three days. The first victim, Gary, was found alone in his car, while Nate was found with Tasha, a prostitute.
Morgan and Rossi talk to Tasha's boss, and he says that he didn't even know that Tasha was dead. He points them out to where other prostitutes work the area where Gary was found.
JJ and Kate talk to one of them, Lizette, and she admits that she was with Gary, but while inside his car, someone smashed the window, dragged him out, and shouted at him to leave the city. When the man started shooting, she ran. She said that the stranger was white and was wearing a hoodie.
Meanwhile, Danny goes out and comes across what he thinks is a mugging. He shoots the mugger and tells him, "You're just like him."
After the latest crime, the team thinks that the UnSub is a Caucasian male in his 20s who thinks of himself as a vigilante of sorts. He goes out daily and is a victim of a violent crime himself.
Back at the Danny's place, it is revealed why he's doing this: his mother used to be Patricia and Milena's landlady, and Patricia's ex killed his mother. Danny gets angry and blames Patricia.
Later, Danny goes out again and shoots a man whom he thinks is about to rape a woman, but in reality the man is just kissing the woman, who happens to be his girlfriend. The woman gets a good look at Danny and she perfectly describes him to a sketch artist.
Garcia narrows down their list of potential UnSubs to Danny Stokes, whose mother was killed in a burglary. He was diagnosed with severe paranoid schizophrenia three years ago. Milena and Patricia, who lived in his building, disappeared two weeks ago.
JJ, Morgan and Reid head to Danny's home and JJ begs him to give up. He lets them inside, and Patricia and Milena's bodies are found buried in the front yard.
Meanwhile, Meg goes behind Kate's back and decides that she's going with her best friend Markayla to meet the elusive Bobby. Bobby texts that his mother will pick them up.
A van arrives, and the woman introduces herself as Paige, Bobby's mother. Meg and Markayla get into the van.
"Criminal Minds" airs on Wednesdays at 9/8c on CBS.