'Cyberpunk 2077' Rumors: New Trailer To Premiere at E3 2018?
'Cyberpunk 2077' Rumors: New Trailer To Premiere at E3 2018?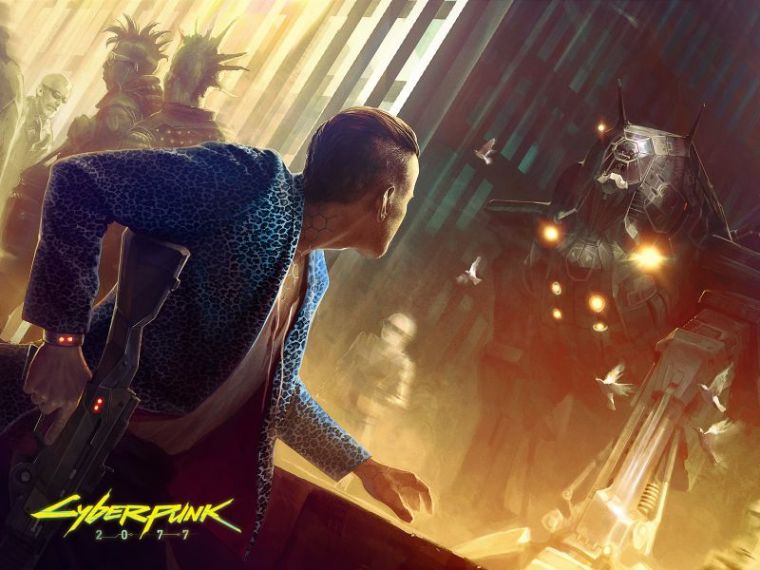 There are recent speculations that CD Projekt Red might release an all-new trailer for "Cyberpunk 2077" at the Electronic Entertainment Expo in June.
The world of "Cyberpunk 2077" was inspired by the 1988-released "Cyberpunk," a role-playing game also known as "Cyberpunk 2020" that was created by renowned RPG designer Mike Pondsmith.
In a recent interview for Vodafone, while Pondsmith mostly discussed the concept of cyberpunk, he also briefly talked about "Cyberpunk 2077" and gave away a few hints on what fans can expect to see next. The interview was translated by Redditor AkulBIG where Pondsmith said: "You will see how much death there is throughout the trailer."
The mention of a trailer and the way Pondsmith discussed it prompted speculations that the RPG designer, who is also attached to the making of "Cyberpunk 2077," may have hinted at an imminent release of a new video teaser for the game.
Pondsmith added that he hoped future players of "Cyberpunk 2077" would see the game the way he pictures it.
"There are things in the windows, reflections, things in the newspapers, scattered under the shattered bodies, things like that. These are things that cannot be completely told in a conventional video game because they come from the imagination of the game master," Pondsmith said.
"Cyberpunk 2077" was first announced by CD Projekt Red in 2012, but since then, the developers have been keeping other details under wraps.
It only built the excitement up over the years, so when CD Projekt Red was listed as one of the participating companies in E3 2018, rumors emerged and suggested that it might be signalling a grand presentation of new gameplay details for "Cyberpunk 2077."
When asked if a "Cyberpunk 2077" presentation was underway, CD Projekt Red only told GameSpot: "Yes, we're on the list - i.e. https://www.e3expo.com/participating-companies. But there is no additional comment on that from us."
However, many fans cannot help but expect more announcements in the near future, especially after the game's official Twitter page came alive after more than four years, even though the developers' tweet was just a simple *beep*.