'Days of Our Lives' Spoilers, Plot News: John Finds Out the Truth About Paul
Yesterday on "Days of Our Lives," Paul tells his mother that he's ready to leave Salem. Tori tells him that sometimes, doing the right thing is painful.
Across town, Sonny finds Will's next article about Paul on his tablet. Will arrives and Sonny asks him about it, but Will lies. Sonny tells him that his grandmother recommended a therapist for them, but Will insists on fixing things their own way first. Upset that Will is lying to him again, Sonny steps out of the house and texts someone.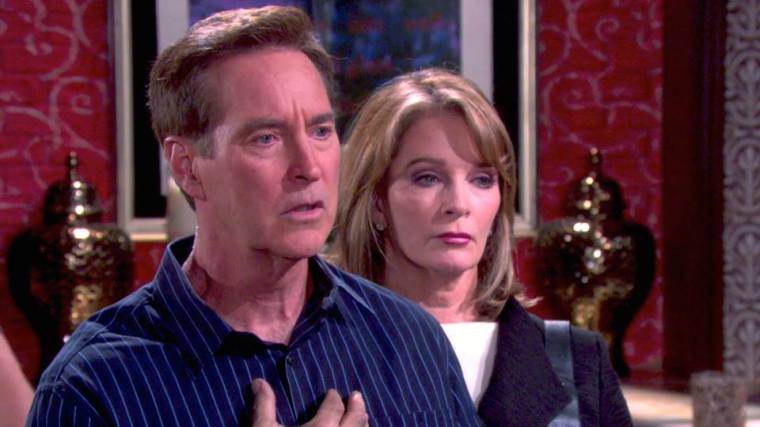 At TBD, John meets Paul to get his check for the fundraiser. John is being rude to him, and Paul asks him to not to judge him before he has all the facts. John isn't having it, but Paul hands over the check anyway.
Later, Marlena heads for Tori's place and forces her way in. Tori says that she's as pushy as her grandson. Marlena defends Will and says that he has made poor choices lately. But the only thing that really bothers Tori is how Will seduced her son. Marlena then fires back and tells her that she knows about her relationship with John and that she gave birth to Paul after it was over.
John arrives at Will's place to see how he and Sonny are getting along. He says that he hopes things will work out between the two of them. John says that Paul is leaving Salem tonight, and Will tells him that Paul proposed to Sonny.
Here's what to expect on "Days of Our Lives" on Friday, April 10:
Ben looks for Clyde's help with his past; John is stunned when he learns the truth—he is Paul's father.
Next week, Abigail calls out Chad on his true intentions, JJ and Paige get intimate for the first time, and Eve has a huge reaction when she learns about it.
"Days of Our Lives" airs from Monday to Friday at 1 p.m. on NBC.