Denver Nuggets Trade Rumors: Ty Lawson Shipped to Houston Rockets?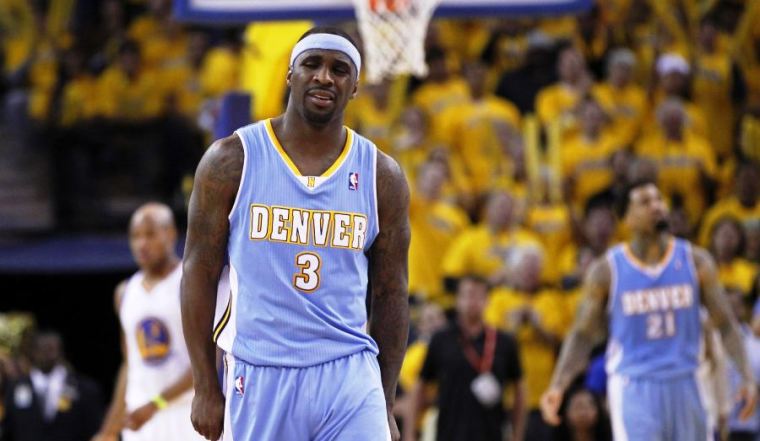 Rumors have surfaced the Denver Nuggets traded its point guard, Ty Lawson, to the Houston Rockets in a deal involving multiple players.
Denver Nuggets' point guard Ty Lawson hasn't been high on his team's list lately, having been charged with a DUI just two months ago, his second in eight months. Now, rumors have arisen the Nuggets have shaken hands on a multi-player deal with the Houston Rockets, exchanging their troubled 5'11" point guard for a number of players and some draft picks.
According to Yahoo! Sports, Lawson was traded for Pablo Prigioni, Nick Johnson, Joey Dorsey, and Kostas Papanikolaou, as well as the rights to the Rockets' first-round draft pick in the 2016 NBA Draft.
The first round draft pick represent the Rockets' 2016 player selection, which is theirs by lottery-protected rights. Based on their previous selections, the Houston team placed at Number 2 seed in last year's Western Conference, and are expected to make the same position postseason.
With the Nuggets locking in on the Rockets' draft picks, the trade may prove to be a better deal for them after Lawson's reputation continued to take a beating in the last six months.
After having drafted Number 7 pick Emmanuel Mudiay during the 2015 NBA Draft, the Nuggets realized it didn't need Lawson all that much in its plans to rebuild the team as a franchise.
Despite Lawson's bad luck with the law and the minimal bargaining power he represented, the Nuggets may have lucked out in trading him to the Rockets, getting the first 2016 NBA Draft pick selection into the bargain.
While the other players they received aren't thought to have much promise: Prigioni is said to be nearing the end of his career, Dorsey has been pegged to be a fringe player, and Papanikolaou may get a rotation small forward position. Only Johnson has been seen to have NBA-level potential. However, the draft picks may prove to be the prize in the multi-player trade deal.