'Designated Survivor' Season 2 Episode 11 Spoilers: President Kirkman Faces Political Challenges Even Before Moving On From Wife's Death
'Designated Survivor' Season 2 Episode 11 Spoilers: President Kirkman Faces Political Challenges Even Before Moving On From Wife's Death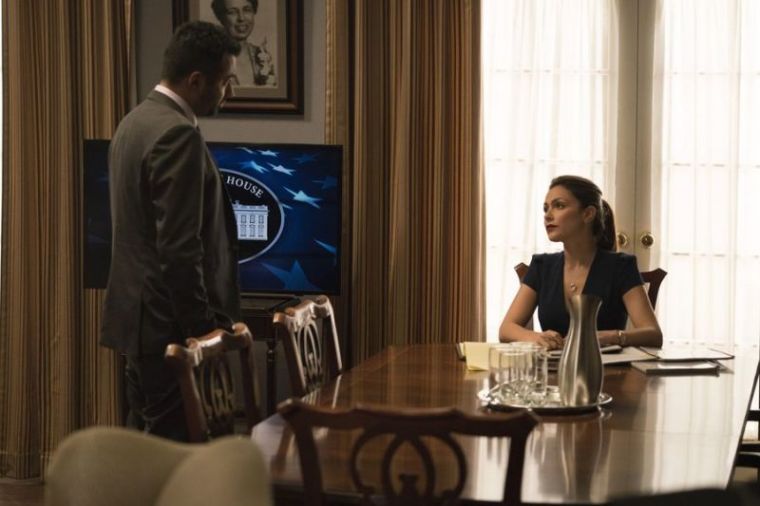 President Tom Kirkman (Kiefer Sutherland) will face a string of political challenges even before he is able to move on from the recent tragic death of his wife, Alex Kirkman (Natascha McElhone).
The road to Tom Kirkman's presidency, needless to say, has been tragic. But after assuming the top seat in the White House, the series of challenges and bad luck did not end. The latest strike in President Kirkman's life is one of the most unfortunate events yet as his wife died in a car accident, which happened at season 2's midseason finale.
Based on the official synopsis for season 2's 11th episode, the show will pick up 10 weeks after Alex Kirkman's death. Appropriately titled "Grief," the episode will feature President Kirkman's struggle on whether to seek help from a therapist.
Also according to the synopsis, President Kirkman's senior staff will eventually convince him to seek professional help. He will later see therapist Dr. Adam Louden (Timothy Busfield).
While all these are happening in President Kirkman's personal life, he will be hit by another highly challenging event that will test his capacity to make the best decisions as the country's commander-in-chief.
FBI Agent Hannah Wells (Maggie Q) and National Security Advisor Aaron Shore (Adan Canto) will be joining a delegation sent to Cuba to pursue trade talks. However, the characters will be facing their own challenges as it seems their trip will "not go according to plan."
On the other hand, the return of "Designated Survivor" season 2 later this month will also be marked with the addition of actor Michael J. Fox as lawyer Ethan West. Based on a press release from ABC, West is a special prosecutor tasked to probe the leak of classified information from President Cornelius Moss' (Geoff Pierson) time in the White House.
"Designated Survivor" season 2 returns with "Grief" on Wednesday, Feb. 28, at 10 p.m. EST on ABC.