'Destiny 2' Update from Bungie to Make Improvements to Faction Rallies
'Destiny 2' Update from Bungie to Make Improvements to Faction Rallies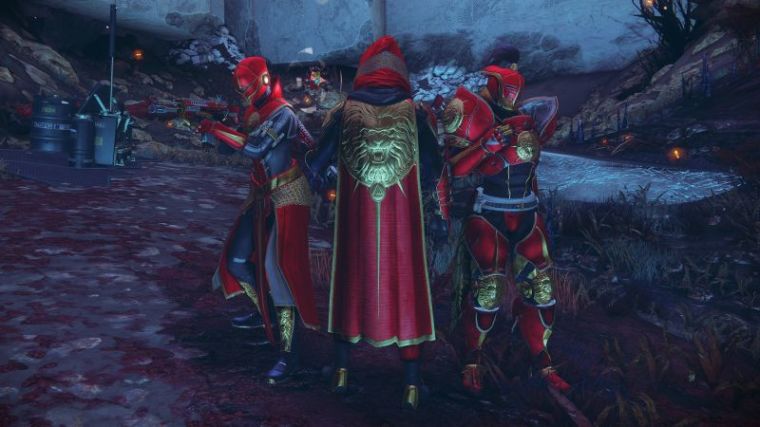 After weeks of being hounded with complaints due to gameplay bugs and wrong decisions, Bungie confirmed that Faction Rallies were going to get better, starting with an update that is expected to arrive for "Destiny 2" soon.
In its weekly update at its website, Bungie confirmed the return of Faction Rallies by the coming week and said: "This time, you can knock out Lost Sectors as fast as you can kill the bosses with no timers to hold you back."
The upcoming Faction Rally is going to be the third since "Destiny 2" was released. To celebrate its return, Bungie will also introduce a slew of new weapons on top of the gameplay updates and fixes.
At least six new weapons are going to be included in the loot that can be obtained by exchanging the tokens earned by the end of the Faction Rally. Meanwhile, the winning faction will automatically receive a weapon specifically designed for them, namely the New Monarchy Pulse Rifle, the Dead Orbit Pulse Rifle, and Future War Cult Scout rifle.
According to Bungie, players who belong to unsuccessful factions but "were loyal to the winner" are going to be rewarded as well with a discount so they can purchase the faction-themed weapons with a huge cut that brings its price down to just 1,000 Glimmer. Other players can still purchase these rifles for a staggering price of 50,000 Glimmer.
To join the Faction Rallies, players will need to go to the Tower first and choose from one of the factions. There are three of them available - New Monarchy, Dead Orbit, and Future War Cult.
Since Faction Rallies are a team effort, choosing the group to play with is crucial. And for those new to this event, they might want to consider the fact that New Monarchy has won the first two Rallies.
Bungie also announced it was going to implement changes in the way it tocked the weapon pool. Senior Designer Jon Weisnewski enumerated their goals in "fine tuning" the weapon pool, which included: "Tuning pass on Exotic gear focused on adding and/or increasing player Power spikes."
Bungie developers also aimed to: "Lean into an item's established gameplay and push it harder. Avoid catch-all improvements that dilute item identity."
These changes and improvements will be visible once Faction Rallies come back on Tuesday, Feb. 20, at 12 p.m. EST.