'DEVILMAN crybaby' Latest News: All 10 Episodes of Season 1 Debuts on Netflix; Is a Second Season in the Works?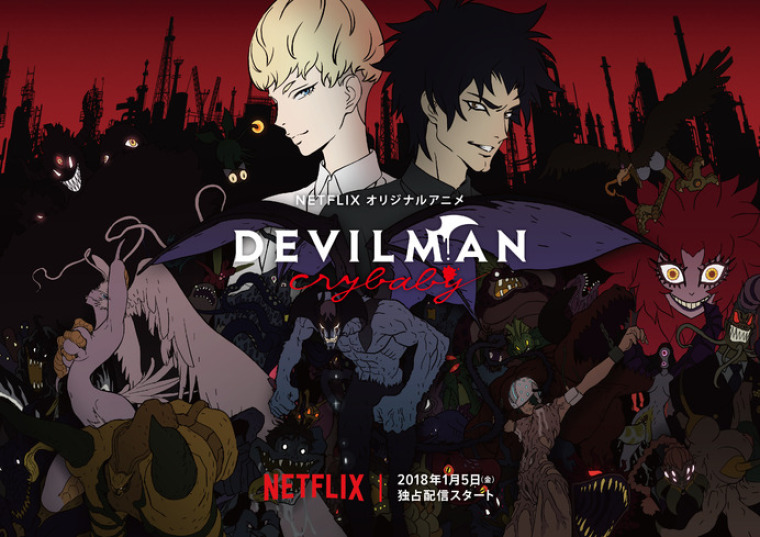 Right on time and not a moment later, popular video-streaming subscription service Netflix released all 10 episodes of the Japanese action-supernatural anime series, "DEVILMAN crybaby," on Friday, Jan. 5.
The series, which was first announced in March of last year, is based on the manga "Devilman" written and illustrated by Go Nagai. The anime adaptation was directed by Masaaki Yuasa with scripts written by Ichirou Oukouchi. It premiered all of its episodes worldwide on Netflix last week, much to the pleasant surprise of anime fans across the world.
It tells the story of a timid and non-violent guy named Akira and how an invitation to a party by his young professor friend, Ryo, turns him into a demon-human hybrid, known as a Devilman, who will eventually be fighting on the side of good in order to protect the world from an impending invasion of the demonkind.
The anime series is only the second Japanese animated project originally produced by Netflix, following the video-game inspired, "Castlevania," which debuted its 4-episode first season in July 2017.
However, although "Castlevania" is Netflix's first original anime series, "Devilman" is the first anime that the streaming service has produced with the Japanese audience in mind, instead of the American anime fanbase that was the target of "Castlevania."
And while "Castlevania" has already been renewed for an expanded eight-episode second season, an official announcement is yet to be made for the recently released "DEVILMAN crybaby."
The series is also part of a project commemorating Nagai's 50th anniversary as a manga artist, which also includes an upcoming anime adaptation of one of Nagai's other popular series, "Cutie Honey," and the 2018 mecha anime film, "Mazinger Z: Infinity."
"Devilman," the manga that inspired the Netflix anime, first found life in animated form in 1972, barely a month following the manga's debut in Kodansha's "Weekly Shounen Jump" magazine. A string of manga sequels, novels, and original video animation followed from 1979 to 2014. A live-action film starring twin actors Hisato and Yusuke Izaki as Akira and Ryo, respectively, debuted in Japanese theaters in 2004.
"DEVILMAN crybaby" currently streams online exclusively on Netflix, reaching 190 countries in seven different languages and 23 subtitle options.