'Diablo' on Nintendo Switch? Blizzard Says They Have 'Nothing to Announce'
'Diablo' on Nintendo Switch? Blizzard Says They Have 'Nothing to Announce'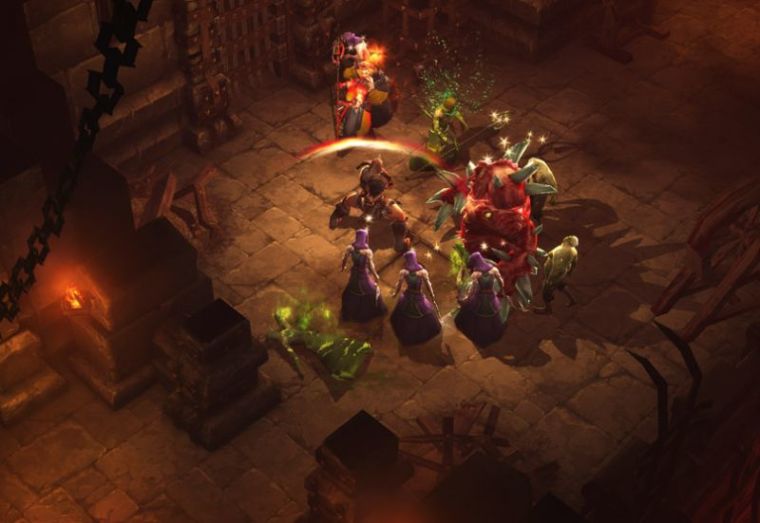 For the past few days, one of the most talked about possibilities in the video gaming world was the possibility of seeing a "Diablo" title for the Nintendo Switch hybrid console. But Blizzard Entertainment maintains they have nothing to announce.
Recently, Blizzard Entertainment posted a cryptic six-second video on Twitter where fans could see a "Diablo" action figure light up when someone turned the "switch" on and off.
If one were to play the video on loop, it would not take long for them to realize that it was probably making references to "Diablo" and the Nintendo Switch in a single post. It also did not offer much details other than the caption: "Sweet dreams."
However, when Polygon asked Blizzard to confirm the rumor that was sparked by the social media post it made, the "Diablo" series developer and publisher dismissed the speculations.
"We can assure you we're not that clever," an email response from a Blizzard Entertainment representative shared. "[It was] meant to be a fun community engagement piece. We have nothing to announce."
Reports were quick to speculate that Blizzard Entertainment might have just dropped a big clue on a "Diablo" release for the Nintendo Switch platform since the video game company is known for these kinds of teasers when a major announcement is imminent.
Fans of the video game series soon raised suggestions on what message Blizzard was trying to put across following the interesting social media post. Some believed that it would not be a very difficult task to port the first "Diablo" game considering it was originally developed for very early consoles like the PlayStation 1.
Meanwhile, it can also be recalled that over a week before Blizzard's tweet, there was a rumor on Neoseeker suggesting that the company was preparing to announce a "Diablo III" launch on the Nintendo Switch within this year. It also claimed it had a source who confirmed Blizzard's plan to add a local co-op game mode to the said installment.