Dolly Parton Addresses Tattoo Rumors: 'They're Mostly for My Husband'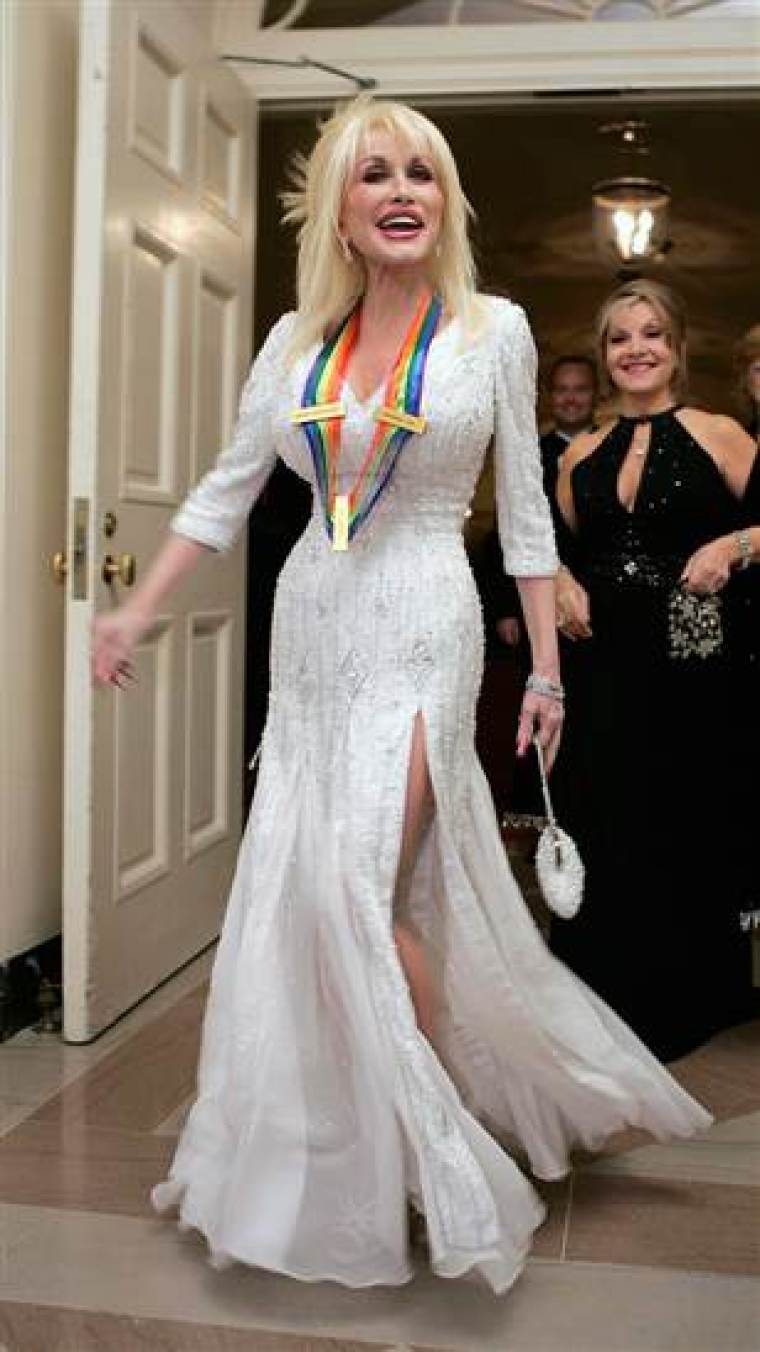 Dolly Parton finally broke the silence on the longstanding rumors about her tattoos while on live television this week.
Rumors of Parton's affinity for tattoos have circulated for years, and reports have resurfaced this week indicating that the 68-year-old country music superstar is covered in body art, hidden beneath her staple long sleeve tops. However, the "Coat of Many Colors" singer cleared the air on the ink while on the "Today" show on Tuesday, May 13.
"People said the other day that the reason you wear sleeves is that you have snake tattoos all over you," a host on the morning show told Parton, who replied: "No, I don't."
The Tennessee-born singer went on to clarify, "I do have a few little tattoos, but they were mostly done to cover scars because I'm so fair. So it started with that, and I'm not really one to have tattoos, but I do have a few and they're not where you can see them."
Moreover, Parton explained that her "few little tattoos" are an homage to her husband of almost 50 years, Carl Dean.
"They're mostly for my husband," she said.
The inkings are not the only way Parton honors her marriage. As previously reported, Parton revealed last year that she and Dean are considering renewing their vows on their 50th wedding anniversary in 2016.
"We've talked about that- we might do it all over again," she told Closer magazine in December. "Another big wedding at our big old plantation home [in Tennessee]. We love it there."
The country music legend married at age 20 in 1966, but she and Dean are rarely seen in public together and even more rarely speak about their marriage.
"He's happy saying home and I'm happy traveling," Parton explained to Closer of her marriage. "Once, many, many years ago, he went with me to Hawaii, and he enjoyed that, but he never wanted to go anywhere else. We're both pretty much old mountain goats."