'Downton Abbey' Follow Up Series 'The Gilded Age' To Feature Young Lady Grantham
'Downton Abbey' Follow Up Series 'The Gilded Age' To Feature Young Lady Grantham
A beloved "Downton Abbey" character will appear in the upcoming series "The Gilded Age." Lady Grantham, also known as the Dowager Countess Violet Crawley, will be on the new period drama but Dame Maggie Smith won't be playing her.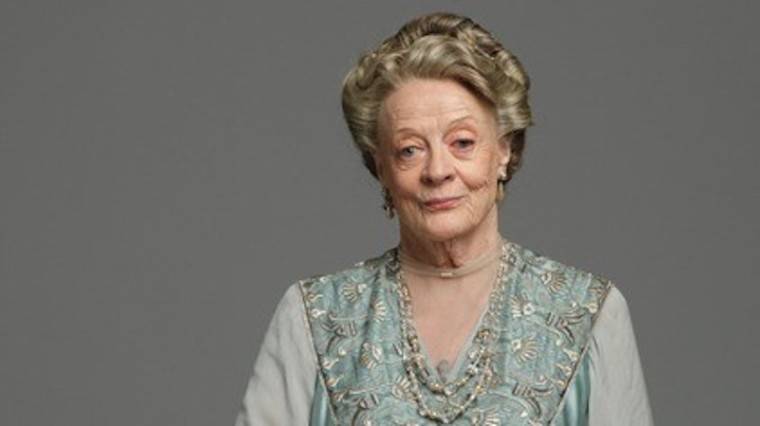 "Downton Abbey" and "The Gilded Age" creator Julian Fellowes confirmed that the character would be featured in his new show. It will, however, depict Lady Grantham as a younger mom as "The Gilded Age" will be set in the 1880s, or way before "Downton Abbey's" timeline.
"It might be quite fun to have a young Violet getting into trouble, and her son, Robert, and daughter, Rosamund, who would be in their early teens in the 1880s," Fellowes stated.
NBC confirmed its series order for "The Gilded Age" with a 10-episode run. The network announced that the show would finally debut in 2019 after discussing its development with Fellowes since 2012.
"The Gilded Age" will take place in New York and highlight the conflict among opulent American families. The show will also highlight historical events of that era, as Fellowes did with "Downton Abbey."
"I will get a list of what happened in the world in 1881, then 1882, but particularly what happened in America," the show creator stated. "It will say that this was invented then, or they were all eating this, or the battle of something or other happened then. It's a way of giving texture to the show."
The news comes as speculations continue to rise over the fate of the planned "Downton Abbey" movie version. Actress Phyllis Logan, who played Mrs. Hughes in the series, told the hosts of the talk show "Girlfriends" recently that she would like to get started with work on the film if only to satisfy fans that have been waiting for the follow up to hit series on the big screen.
There's still no official word, however, on when the "Downton Abbey" movie will begin filming. Rumors suggested the cast could return to the set around late spring or summer.
"Downton Abbey" ran for six seasons on television from 2010 to 2015.