Duggar Double Date: Jessa and Ben Questioned by His Parents During Date (VIDEO)
Duggar Double Date: Jessa and Ben Questioned by His Parents During Date (VIDEO)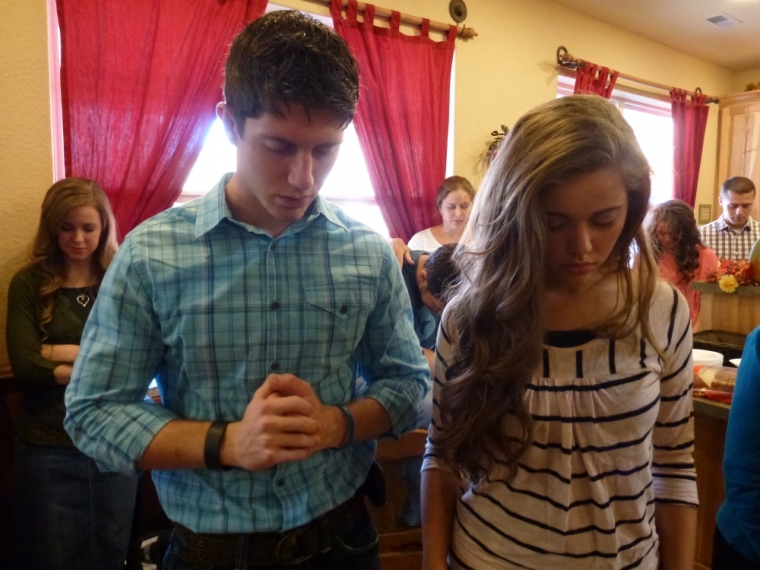 On tonight's episode of "19 Kids & Counting," Jessa Duggar and boyfriend Ben Seewald are put to the test when they go on a double date with Ben's parents. It's clear that the Seewald family wants to make sure that Ben and Jessa are on the same page and headed in the right direction.
"I want to get to know you a little better tonight," Ben's father tells Jessa while at dinner. "You guys are courting now, officially, so it's a committed relationship with the purpose of hopefully working towards marriage. I don't want to ask anything too personal. But the first time you saw Ben when we came to your church, what did you think? Did you have any feelings at all or any interest?"
"Yeah, definitely I noticed him right off," Jessa responds. "I was like, 'Hmm, he seems like a nice guy,' but I never really consider a guy unless he's approached by my dad."
Ben was, in fact, approached by Jim Bob Duggar and given his approval to court Jessa. That means the couple does not engage in physical activity and is not alone on dates. It's a spiritually-based relationship with marriage being the ultimate goal. The entire Duggar family practices courtship, and it was recently revealed that older sister Jill is also courting a young man. Both Duggar girls' relationships will be featured on the new season of "19 Kids & Counting."
"Jessa has a very steady personality," Michelle Duggar told People previously. "It has been interesting to watch their interactions because for her personality type, they share very similar beliefs. It has been fun to watch them and both of our phones are going back and forth, ping, ping, ping."
"Definitely in the early stages of our friendship, I thought he was a great guy," Jessa says on the new episode. "But I'm that type of person that I'm not going to get emotional or like daydream about [a guy] unless he really expresses his interest. I'm not gonna set my expectations on anything happening."
"19 Kids & Counting" airs on TLC.
Watch a clip from the show here: