E3 2018 News: Does CD Projekt Red's Attendance Mean 'Cyberpunk 2077' Updates Are Underway?
E3 2018 News: Does CD Projekt Red's Attendance Mean 'Cyberpunk 2077' Updates Are Underway?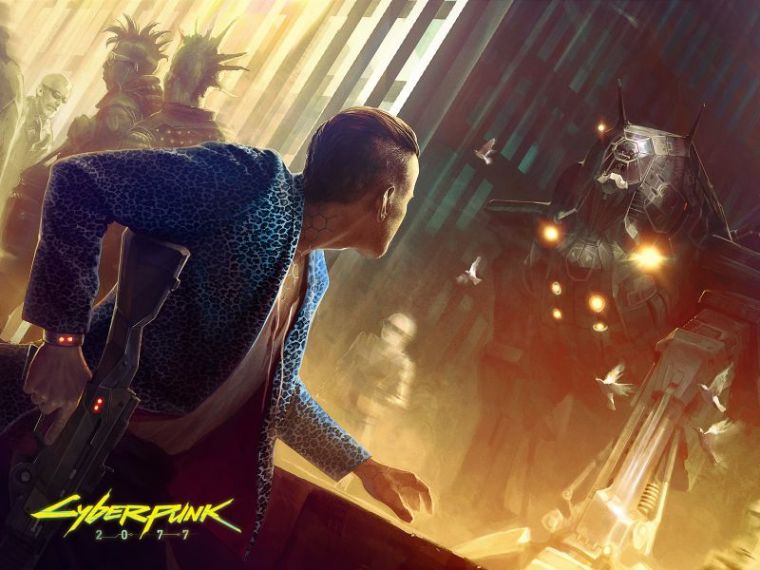 One of the much-awaited titles in the video game industry is CD Projekt Red's role-playing game "Cyberpunk 2077," and for years, details have been scarce. However, the company's confirmed attendance at the Electronic Entertainment Expo in June might change that.
The annual E3 trade show is widely known as a favorable time for game publishers and developers to announce their major projects, to update fans with new promo videos and photos, or to confirm their new games' release dates.
In the official E3 2018 page, CD Projekt Red, which is mainly responsible for the development of "Cyberpunk 2077," is now listed as one of the participating companies in the event.
It is important to note that this could also mean several things, especially since the company is currently working on another title named "Gwent: The Witcher Card Game." Unlike "Cyberpunk 2077," more details have already been revealed about "Gwent" and that includes its 2018 target release date.
However, no one can also rule out the possibility that CD Projekt Red could be preparing to give much-awaited "Cyberpunk 2077" updates.
It can be recalled that back in March 2017, documents and information were leaked along with the confirmation that the Polish government would financially aid the development of "Cyberpunk 2077." It also reportedly indicated that the project would run until June 2019.
If this was indeed the possible release date of "Cyberpunk 2077" then that is a period not too far away in the typical calendar cycle of the video game industry, and a major update or announcement during E3 2018 could really be in order.
So far, the only details confirmed about the game is that it features both first- and third-person playing modes and will be set in an open world environment named the Night City.
While CD Projekt Red has been generally keeping quiet and refraining from giving any information related to the game, it was obliged to respond to rumors last November 2017 to assure fans that "Cyberpunk 2077" would not follow the games-as-a-service trend.
"Worry not. When thinking CP2077, think nothing less than TW3 — huge single player, open world, story-driven RPG. No hidden catch, you get what you pay for — no b*******, just honest gaming like with Wild Hunt. We leave greed to others," the developer said in a tweet.